The Pancakes At This Unique Maine Drive-In Are Worth Waking Up For
Ahh, breakfast. Our favorite meal of the day! Here in Maine most people get excited for lunch or dinner, which can easily include copious amounts of seafood and local beer. But not us. We love those things, but there's something about a big breakfast that perfectly sets up the day. With so many great early morning diners, it's not hard to find a giant breakfast either. But, this place is a special. It's a Maine drive-in that actually might be better known for their breakfasts. If you love pancakes, you're going to want to stop in for some of the best in the state.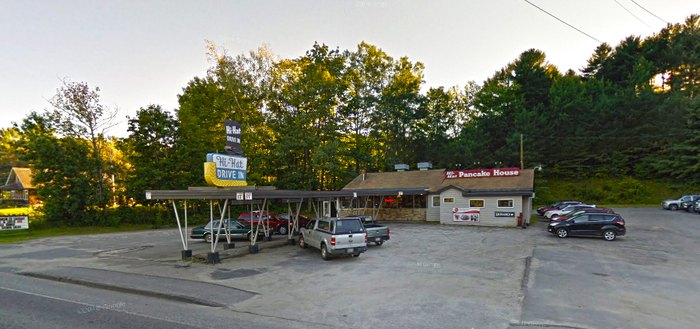 Hi-Hat Pancake House is open Saturday through Thursday from 6 a.m. to 8 p.m. and on Friday from 6 a.m. to 8 p.m. You can check them out in more detail on Facebook. Give them a call on 207-582-9842. Address: 380 Maine Avenue, Farmingdale, ME 04344.
Hungry for breakfast now? Don't worry, we've got plenty of other options for you! Here are 10 great morning spots you'll want to set your alarm for.
OnlyInYourState may earn compensation through affiliate links in this article.