Posted in Maine
July 02, 2022
Maine Has Been Named One Of The Friendliest States In America
What Mainers have known for a long time is finally making its way through the rest of the country. The long asked question, 'are people in Maine friendly?' has finally been answered. Maine is extremely friendly! And now we have the research to back up the claim. Vacationland was recently included on a list of the friendliest states in the country and we're proud as punch. Not entirely sure how a state that some people don't even realize isn't part of Canada made the list? Here are a few of our guesses.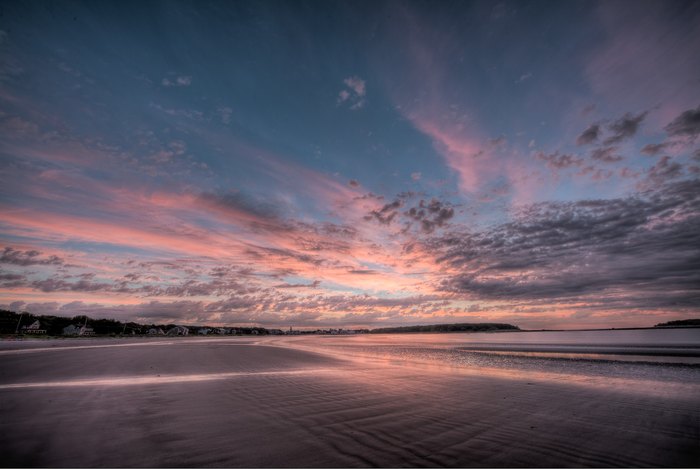 How do you feel about Maine's place on the list? Do you think we should have been ranked higher? Let us know in the comments. And, feel free to tell us why you think Vacationland is the friendliest state in America.
Sure, we're friendly but there are a lot of other reasons why Maine is great. Here are 17 reasons why Maine is the best state in America!
OnlyInYourState may earn compensation through affiliate links in this article.
Are People In Maine Friendly?
July 07, 2022
What else is Maine known for?
In addition to its friendly residents and stunning natural beauty, Maine is known for a few other things including seafood. Some of the freshest and most delicious lobster and other shellfish come from these waters. That's why when you're traveling you'll often see restaurant menus boasting that they have "Maine lobster." Maine's annual lobster yield is 40 million pounds, that's right you read it correctly, and they supply 90% of the nation's lobster. Why not go straight to the source?
The rocky shoreline and beautiful coast are two additional highlights of the state and that coast is dotted with scenic and historic lighthouses. In paintings of Maine, lighthouses are one of the most common motifs because it's a lovely way of alluding to the state's maritime history. While visiting Maine you can tour a lot of those famed safety structures.
Maine's nickname is "vacationland" and it's easy to tell why in the summer when visitors flock to the state's pristine beaches and charming New England towns. Ogunquit has a rich history as an artists haven and is still home to many talented local painters, Portland has developed a very trendy and innovative food scene, and Kittery has become an outlet shopper's paradise.
OnlyInYourState may earn compensation through affiliate links in this article.