These 9 Maine Coast Seafood Restaurants Are Worth A Visit From Any Part Of The State
It's not uncommon for hungry people to think of seafood when thinking of Maine. We have some of the very best of it in the country, and lucky for you, we know where to find the best seafood in Maine! One of the best things about Maine seafood restaurants is the varied fare. From fried to broiled to cooked in hot coals under the sand for hours, there's a seafood and method of preparation for everyone. As for us, we're not especially picky when it comes to seafood restaurants in Maine, so long as the views are good and the conversation is nice. So, what are you waiting for? Gather some friends and head to these spots on the coast to indulge on the tastiest seafood in Maine.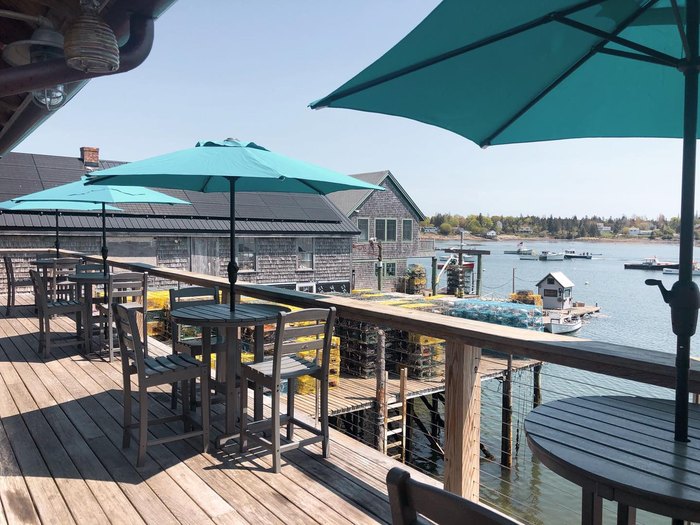 Have you been to any of these coastal spots? Do you agree? Do they serve the best seafood in Maine? Know of any other must-visit seafood restaurants in Maine? Let us know your favorite seafood dish. And, if we've left anything off the list, be sure to let us know so we can check it out and possibly feature it in the future.
Lucky for us Maine seafood restaurants aren't just abundant on the coast. They can be found further inland too. You can actually grab some seafood and rent a kayak at this unique restaurant in Maine.
OnlyInYourState may earn compensation through affiliate links in this article.
More to Explore
Best Seafood In Maine
Where can I find the best pizza in Maine?
There's more to Maine than seafood. The state is brimming with incredible culinary gems – and Finelli N.Y. Pizzeria is one of them. Since opening in 2001, the Ellsworth eatery has won numerous accolades for its delicious pies, including "best pizza in downtown Maine." Worthy of the recognition, the pizzeria serves up authentic New York-style pizzas, which are made using only the freshest ingredients. What's more, the dough is made in-house, resulting in pies that are consistently delicious and sure to satisfy.
Are there any beachfront restaurants in Maine?
There are tons of waterfront restaurants in Maine and Ogunquit Beach Lobster House is one of them! A year-round favorite, it boasts incredible views, thanks to its beachfront locale. A classic New England fare is another of the restaurant's hallmarks. The menu features several locally sourced lobster dishes as well as other local favorites, including oysters, mussels, and a variety of fish. And, for landlubbers, there's steak. It's not just the cuisine that's traditional, though. The restaurant is decked out in nautical décor, resulting in a New England-chic setting that pairs perfectly with the menu.
Related Articles
Explore Maine