Most People Have No Idea This Unique Park In Kentucky Exists
When most people think of a park, the first thing that comes to mind is trees, flowers, and chirping birds. Perhaps even a bench or picnic table set up to have lunch, or relax and enjoy the view. The first thing that doesn't come to mind is a place where life-size dinosaurs gaze at you while you eat. But you can have this unique experience and visit dinosaurs in Kentucky at this one-of-kind park. Dinosaur World is a dinosaur park in Kentucky that blatantly breaks the "normal" view of parks in our state.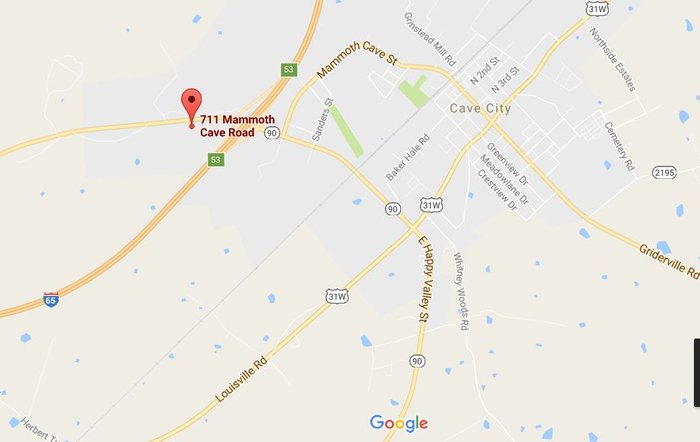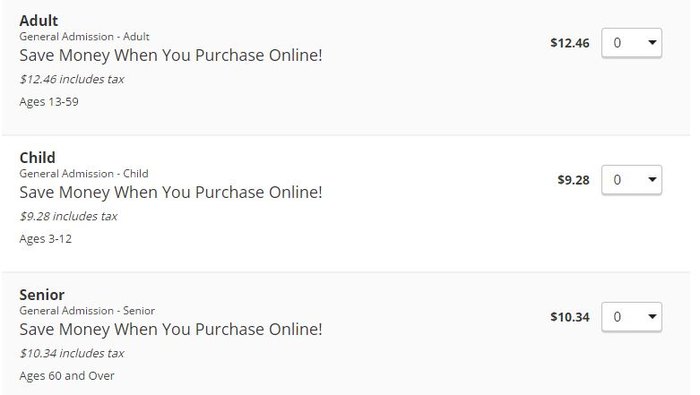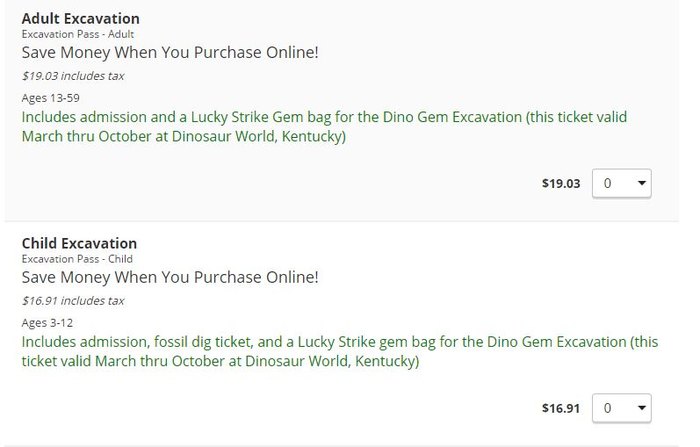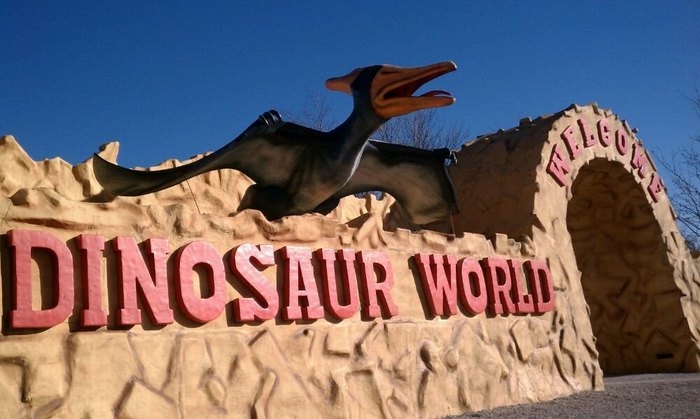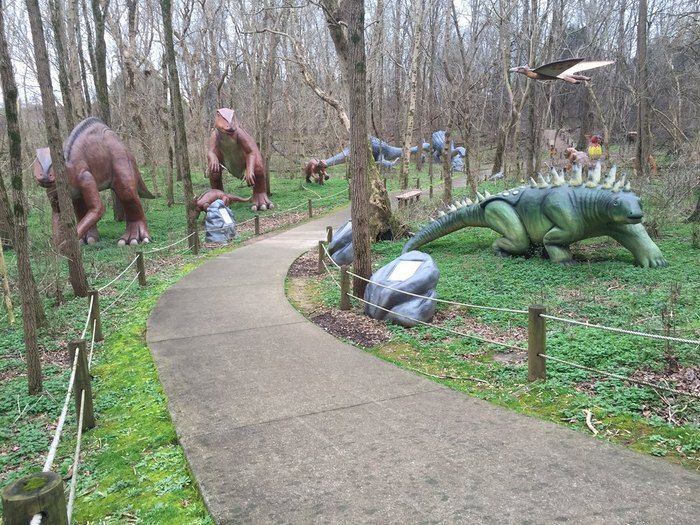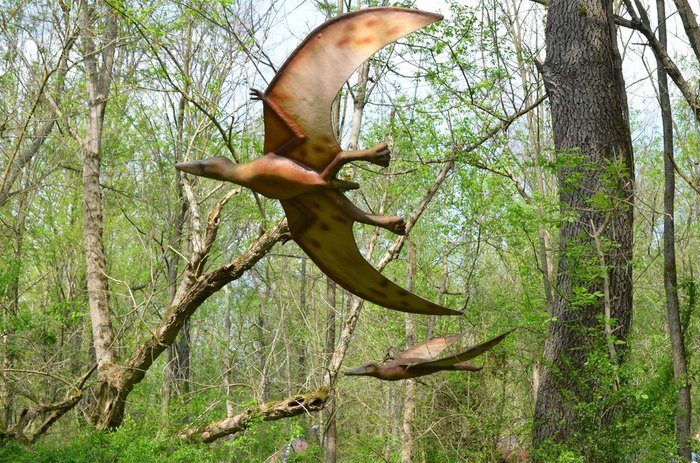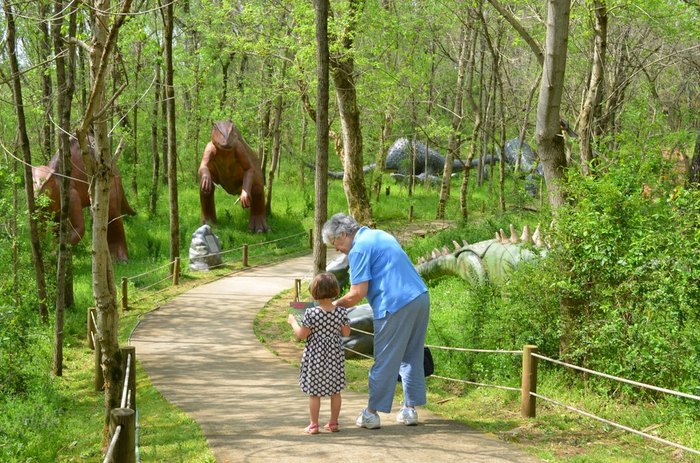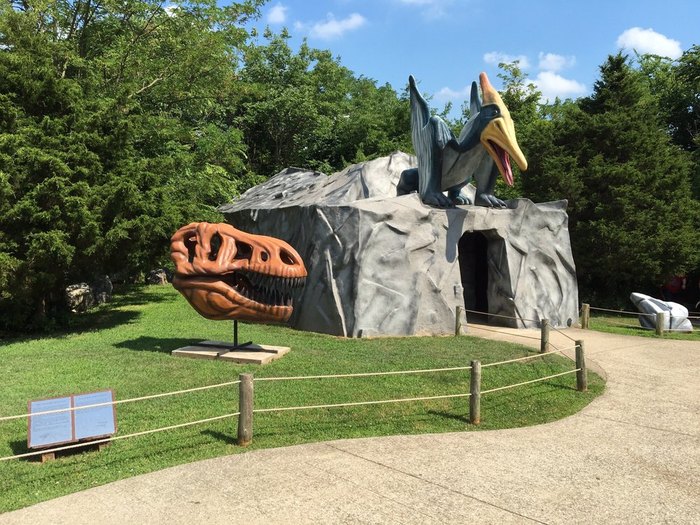 Dinosaur World is possibly the most unusual park in Kentucky. You can see so many varieties of our prehistoric friends, and get a chance for a rare gem or fossil souvenir. There is no food available for purchase, but there is an abundance of nice places to enjoy a picnic with friends or family. It is also a pet-friendly park, as long as you control and clean up after your pets. Take a closer look here…
Quick Hits: Dinosaur Park In Kentucky
By Andrea Limke
What museum has the best dinosaur exhibit in Kentucky? To see manmade dinosaurs and exhibits featuring these prehistoric giants, you really have two options in Kentucky. Dinosaur World, as explained above, has an incredible outdoor museum, and also offers more to see indoors. The other place is the Creation Museum in Petersburg. While dinosaurs are not the focus here, they do have an entire section dedicated to them.
Did dinosaurs live in Kentucky? Scientists do believe that dinosaurs once roamed the Bluegrass State, which of course looked very different way back then. During the Jurassic Period, Kentucky was abundant with plantlife, which made for a great habitat for dinosaurs of all sorts.
Are there dinosaur fossils in Kentucky? There are dinosaur fossils in Kentucky, and many have been discovered. One of the best places to learn about this time period in Kentucky is at Big Bone Lick State Historic Site in Union. Here you'll find a small museum with many fossils, and hiking trails that take you back through time.
What are the best dinosaur attractions in Kentucky? As mentioned earlier, the best dinosaur attractions in Kentucky are Dinosaur World, the Creation Museum, and Big Bone Lick State Historic Site. Each of these destinations is very different from the other, so check out all of them before planning a visit.
If you are a fan of all things prehistoric, this is a spot you will want to check out. This dinosaur park in Kentucky is a great place to go and beat the crowds. You might enjoy checking out some of the Bluegrass State's other renowned parks and adventures too.
For more information on Dinosaur World, visit its website here. And to get to the park, head here… Address: 711 Mammoth Cave Road, Cave City, KY, 42127
OnlyInYourState may earn compensation through affiliate links in this article.