12 Small Towns In Rural Kentucky That are Downright Delightful
When non-Kentuckians think of our state, they might first think of big cities like Louisville or Lexington. Maybe they've heard of smaller, but still fairly well-known towns like Paducah, Owensboro, Bowling Green, or Frankfort. However, some of the most charming places to visit are small towns located out in the rural parts of the state. Here are 12 towns that are the best places to live in rural Kentucky.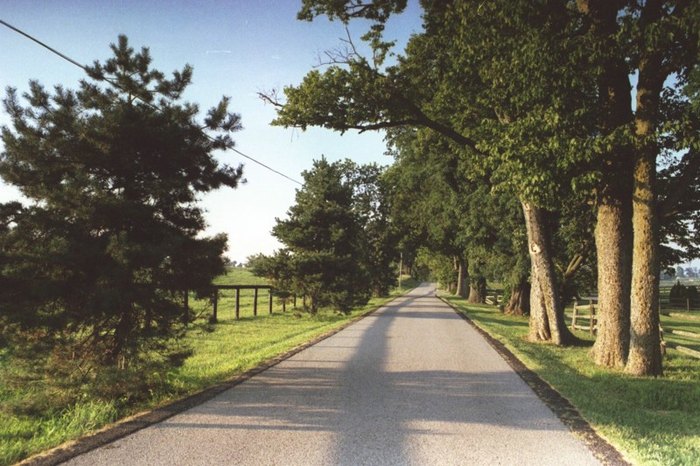 All of these small Kentucky towns are guaranteed to charm you, but we know there are more towns that are just as delightful. Let us know what your favorite small Kentucky town is in the comments.
Here are some of the best towns in Kentucky to shop till you drop.
Address: Augusta, KY 41002, USA
Address: Berea, KY, USA
Address: Danville, KY, USA
Address: Elkton, KY 42220, USA
Address: Greenville, KY, USA
Address: Harrodsburg, KY 40330, USA
Address: Liberty, KY 42539, USA
Address: Maysville, KY 41056, USA
Address: Midway, KY, USA
Address: Pineville, KY 40977, USA
Address: Stanford, KY 40484, USA
Address: Bardstown, KY 40004, USA
Small Towns In Kentucky
September 19, 2022
What is the most beautiful small town in Kentucky?
There are so many beautiful small towns in Kentucky, picking a favorite is like picking your favorite kid. The Bluegrass State is home to many naturally beautiful places, but one of our favorites is Dawson Springs. Located near Pennyrile, one of Kentucky's largest forests, Dawson Springs is a quiet little town with endless natural beauty to admire. Since it's one of Kentucky's Trail Towns, you can bet there are a variety of hiking trails to explore, as well as a charming downtown area peppered with unique shopping and local restaurants. 
Which town in Kentucky has the best restaurants?
No matter where you are in Kentucky, you're never too far away from an amazing restaurant. While bigger cities are always a safe bet for finding a solid meal, some of the best restaurants in Kentucky are found in rural Kentucky towns, like Prestonsburg. From finger-licking-good BBQ to homemade baked goods, this tiny town in Kentucky offers a little bit of everything. If you're craving one of the best burgers in Kentucky, make your way over to Aurora, where you'll find Bellow's Dairy Bar.
What is the most unique town in Kentucky?
Located on the banks of the Ohio River, Maysville is one of the most unique towns in Kentucky. Of course, the waterfront views are simply stunning, but there's so much about this town to love, including the downtown district. Maysville was a key stop on the Underground Railroad, making this charming town a must-see for history buffs, nature lovers, and more. 
Address: Augusta, KY 41002, USA
Address: Berea, KY, USA
Address: Danville, KY, USA
Address: Elkton, KY 42220, USA
Address: Greenville, KY, USA
Address: Harrodsburg, KY 40330, USA
Address: Liberty, KY 42539, USA
Address: Maysville, KY 41056, USA
Address: Midway, KY, USA
Address: Pineville, KY 40977, USA
Address: Stanford, KY 40484, USA
Address: Bardstown, KY 40004, USA