The Legend Of The Pope Lick Monster In Kentucky May Send Chills Down Your Spine
The Bluegrass State is big on history, with plenty of local lore and legends mixed in for good measure, too. One of the most infamous and chilling legends in Kentucky that's been passed down in hushed whispers around campfires is that of the Pope Lick Monster. The Pope Lick Monster — or "Goat Man," as he's colloquially referred — is a beast that's part man, part goat, and part sheep. He's reported to live beneath a railroad trestle bridge over Kentucky's Pope Lick Creek, a location that's seen more than its fair share of tragedy and sorrow throughout the years.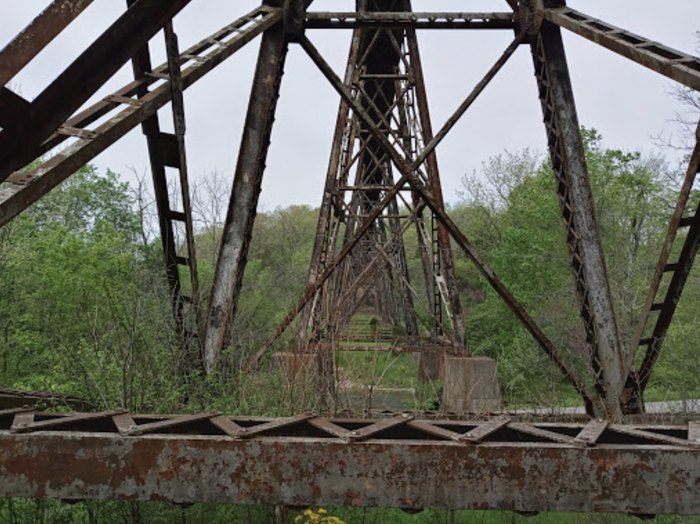 If you're curious to learn more, check out this drone video by YouTube user MosierWorks:
Did you know about the legend of the Pope Lick Monster, one of the most chilling urban tales in Kentucky?
Looking for a less terrifying bridge to explore in the Bluegrass? Head over to Wayne County to check out three charming swinging bridges!
Address: Pope Lick Trestle, 3000-3098 S Pope Lick Rd, Louisville, KY 40299, USA
OnlyInYourState may earn compensation through affiliate links in this article.