Stay At Your Very Own Private Summer Camp At Pine Paradise On Nolin Lake In Kentucky
Every once in a while we come across a destination in Kentucky that truly stands out and seems too good to be true. Pine Paradise, situated on the banks of Nolin Lake, is thankfully a true getaway spot and event space that will impress you with every amenity and scenic spot. The 10-acre property is filled with surprises and can accommodate anywhere from two to 60 people! And when you book this rental property in Kentucky, you have it all to yourself, making it feel like your very own private summer camp.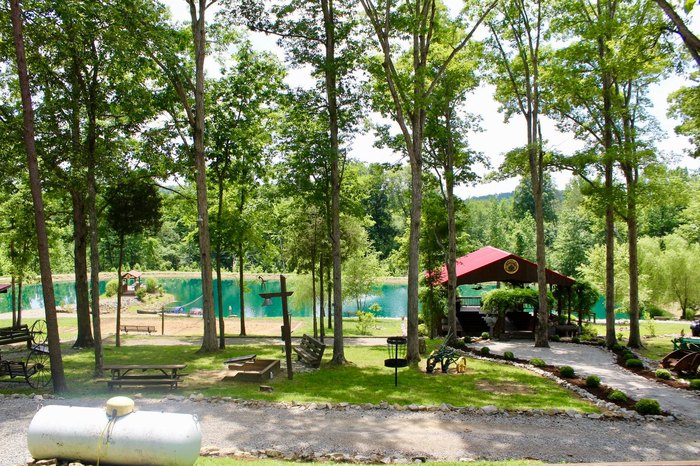 Pine Paradise in Kentucky is an unexpected rental property that's ideal for so many types of gatherings. Whether you're looking for a quiet getaway spot for two, to host a large family reunion, plan a wedding, or enjoy a family vacation with friends, this incredible destination has what you need. If you enjoyed summer camp as a kid or have always wanted to have one all to yourself, live out that dream at Pine Paradise on Nolin Lake. Have you heard of this gem of a rental property in Kentucky? Tell us what you think in the comments and be sure to tag any friends who would love to stay at this lakefront resort with you!
For more information on Pine Paradise, visit its website and also follow along with the resort on Facebook.
And to learn more about Nolin Lake, see why it's a spot you should definitely consider visiting in Kentucky.
Address: Pine Paradise, 394 Peace Lane, Bee Spring, KY 42207, USA