Kentucky's Second Largest Lake Was Flooded Like Never Before And You Need To See It
Kentucky is generally a pleasant place to live, without much in the way of natural disasters. But unfortunately, this time of year, Kentucky often experiences flooding of some kind — all over the state. A few winters ago, in fact, the state was hit especially hard with record rainfalls, which in turn lead to record flooding in Kentucky. One place that was most impacted by all of this water was Kentucky's second largest lake, Lake Cumberland. This lake in Kentucky is known for its recreational fun, but a few years ago, it was flooded to historical levels. Today, we're taking a look back at this devastating flood in Kentucky: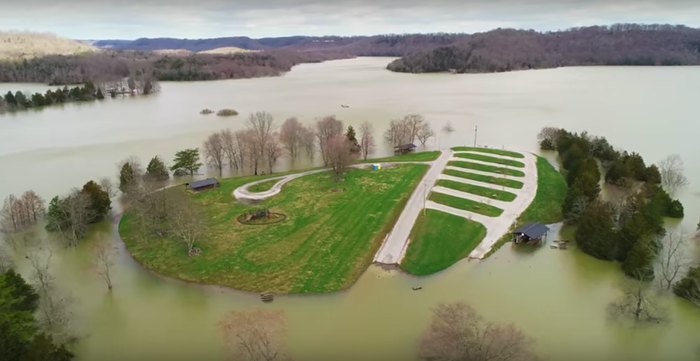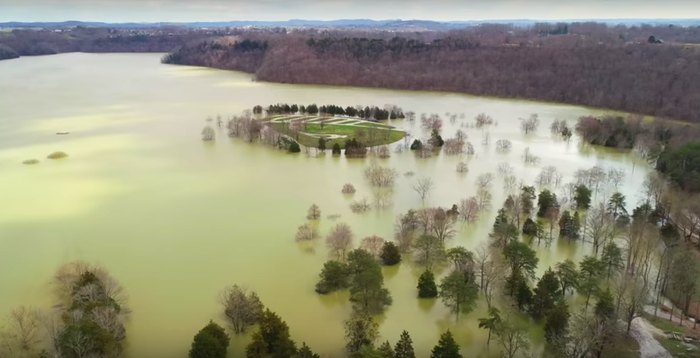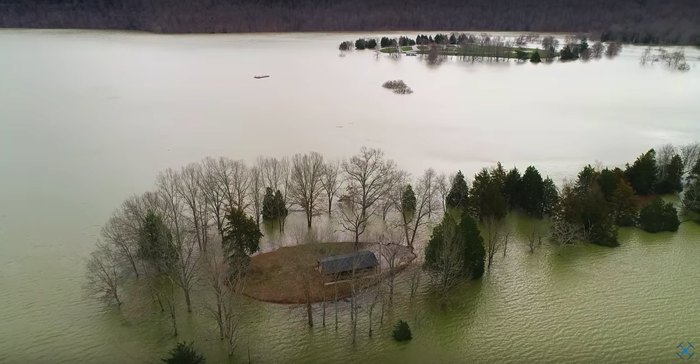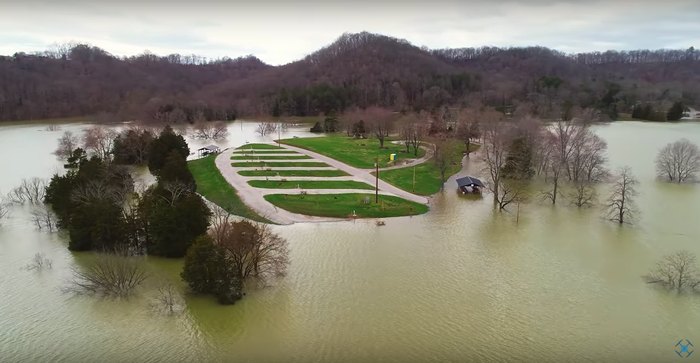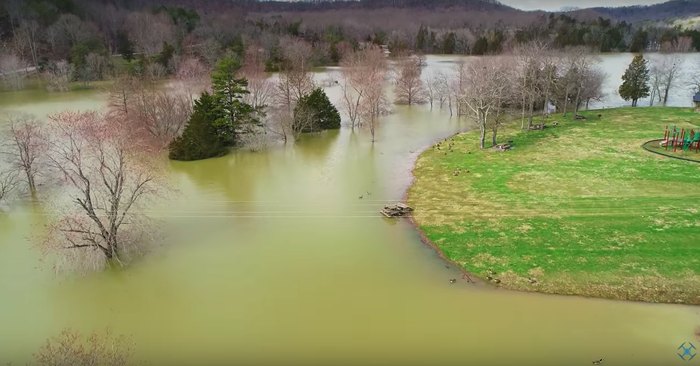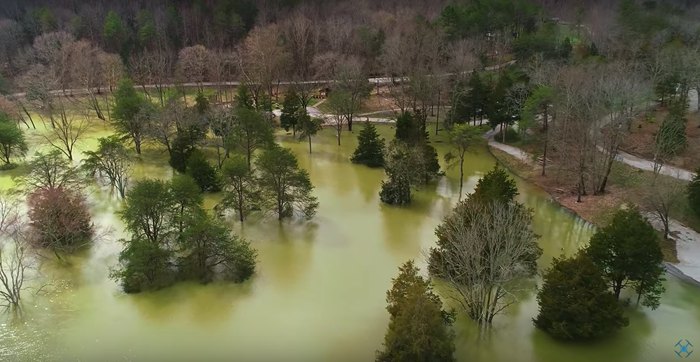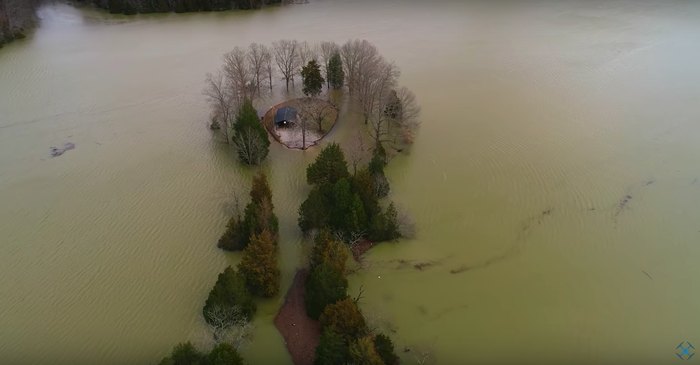 Check out the flooding from the sky in this incredible drone footage by Ben Childers Photography:

This record-setting flood is one of the worst in our state's history, and was devastating for Lake Cumberland. Do you remember this recent flood in Kentucky? Do you recognize the places in these photos and video? Share your thoughts with us in the comments below.
And if you haven't experienced the splendor of Lake Cumberland in the summer, this epic houseboat rental will surely have you planning a lakeside vacay!
Address: Lake Cumberland, Kentucky, USA
Major Flooding In Kentucky
March 01, 2021
Does Kentucky experience many natural disasters?
The Bluegrass State is, by and large, a safe and pleasant place to live — but natural disasters do happen here, too. With so many instate lakes, and the Ohio River to our north, serious snowmelt and rainfall can lead to major flooding in Kentucky. We've also been hit with some disastrous tornadoes in our history, too. Kentucky was assaulted on April 3rd and 4th of 1974 by a barrage of tornados. They were part of what was called the "Super Outbreak", which consisted of 11 FOs, 37 F1s, 30 F2s, 35 F3s, 23 F4s and 7 F5s. There were well over 100 reported deaths and an alarming amount of devastation and destruction to Louisville, Brandenburg, Georgetown, Somerset, Mercer, Harrodsburg, Danville, and many other counties and towns. There was also over 10,000,000 board feet of Daniel Boone National Forest ripped apart. It was an incredibly devastating natural disaster.
What are some of the biggest floods in Kentucky?
In addition to the major flooding that took place at Lake Cumberland a few years back, The Great Ohio River Flood of 1937 stands out as one of the worst in our state's history. This flood took out the famous Rose Island Amusement Park on the Indiana side, and completely wiped out the downtown business and residential district. In nearby Paducah, the river breached the 50 foot flood stage and capped out around 60.8 feet on February 2nd. Paducah has commemorated the disaster with plaques around the area, along with some amazing artwork. And The Great Flood of 1913 devastated over 21 states, including Kentucky. Flooding disrupted the daily lives of business owners and residents, and many properties were destroyed or damaged. There was 66 mile per hour winds in Louisville. There were over 650 deaths confirmed, but researchers believe there to be more.
What's spring weather like in Kentucky?
Spring weather in Kentucky is absolutely divine — the temperatures are generally mild, and the state comes alive with colorful blooms and foliage. That's not to say it can't be rainy and windy — April showers do bring May flowers here, too! But overall, it's an amazing time to enjoy the outdoors before the heat and humidity of summer kick in.
Address: Lake Cumberland, Kentucky, USA