Explore An Abandoned Ghost Town Near Cumberland Falls In Kentucky
Kentucky has been home to many exciting attractions over the years, but have you ever wondered what became of some of them? It's likely that you haven't thought about these destinations in awhile – the ones from your childhood in the Bluegrass State – but there may still be evidence of them in Kentucky today. If you have fond memories of visiting Six Gun City, which was very close to Tombstone Junction in McCreary County, then you'll find this article fascinating. Even if you have no recollection of these places, the following photos and video of this abandoned ghost town in Kentucky are still intriguing, as it's hidden near one of the state's most popular attractions.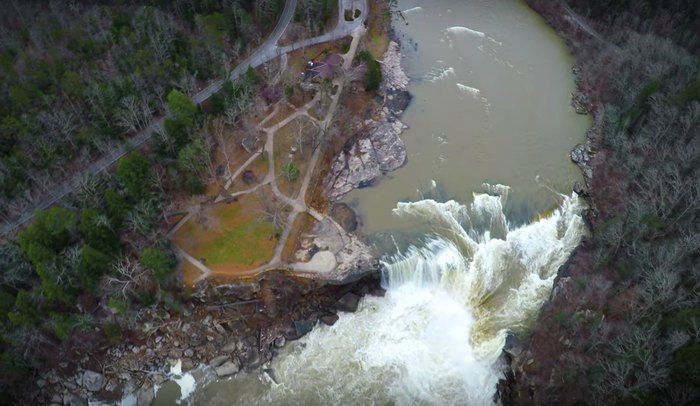 Take a closer look at this abandoned ghost town in Kentucky in this interesting video by Mike Tubzz and Tubzz Exploration:
Kentucky was once filled with many attractions like Six Gun City, but most are now abandoned ghost towns or have been reduced down to nothing at all. Do you have memories of visiting this Old West town or nearby Tombstone Junction? Have you happened upon its remains? Let us know in the comments!
Thank you to videographer Mike Tubbz for sharing this video and the fascinating discovery! Follow along with his adventures via Facebook.
And for another formerly abandoned Old West amusement park in Kentucky that was recently brought back to life, check out our previous article.
OnlyInYourState may earn compensation through affiliate links in this article.
Address: Cumberland Falls, Kentucky, USA
abandoned ghost town in Kentucky
January 18, 2020
Are there any other ghost towns in Kentucky?
There are so many fascinating ghost towns in Kentucky. Bells Mine is one of the most popular. In the 18th century, this town in Crittenden County was a bustling destination. The nearby mine provided stable jobs and the area had everything a person could need. During the Civil War, however, a bloody battle took place here. After that, most of the town was left abandoned. Today, you can still see remnants of the old cemetery where generations of Kentucky families are buried. To learn more about the most interesting ghost towns in Kentucky, read our article!
What are the spookiest places in Kentucky?
If you're looking for spooky places in Kentucky, pay a visit to Cave Hill Cemetery in Louisville. Some say this cemetery is peaceful and tranquil while others claim it is haunted. There have been reports of visitors seeing mysterious green lights floating above the tombstones. The Waverly Hills Sanatorium, also in Louisville, is another eerie Kentucky destination. This tuberculosis hospital is rumored to be full of paranormal activity, and it's been featured on a slew of ghost hunting shows. If you want to experience these places first-hand, embark on this haunted road trip through Kentucky.
Are there any other hiking trails that lead to abandoned places?
There's a hiking trail in Johnson County that leads to one of the most incredible abandoned places in Kentucky. If you're a history lover, you'll definitely want to explore the Dawkins Line Trail. In the early 1900s, this track was owned by R J Corman Equipment. Thanks to the Rails to Trails program, this abandoned railroad route is now an accessible hiking path. You'll love exploring the gorgeous landscapes and taking a look into Kentucky's past! To learn more about this unique hike, read our article.