You Should Avoid These 9 Most Dangerous Spots In Kentucky Nature
We can all agree that our state is beautiful, but there are some dangerous spots in Kentucky as well. It is no secret that some of the most deadly things in nature are also gorgeous to look at. There are brilliantly colored and uniquely marked places and creatures that are quite easy to get lost in, or are harmful when touched. Fortunately, we don't have any vibrant but deadly tree frog habitats, but none the less, we too, have our dangers. Here are nine of the most dangerous places in Kentucky: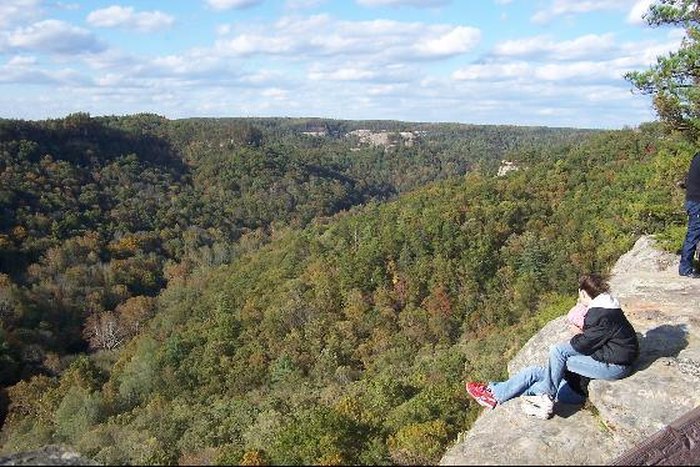 Each one of these seemingly serene areas can actually become treacherous if the right safety precautions aren't taken. The same can be said of almost any natural, or manmade event or area. In most cases, as long as you respect Mother Nature, utilize wisdom, and watch your P's and Q's, all will go well. What do you see as the most dangerous places in Kentucky, and why?
OnlyInYourState may earn compensation through affiliate links in this article.
most dangerous places in Kentucky
December 15, 2021
What are some safe and accessible hikes in Kentucky?
Not every hike is as treacherous and dangerous as those listed above. ls. There are places to walk or hike all around the state that offer breathtaking views you won't get anywhere else. Mother Nature has blessed the Bluegrass State with such an abundance of woodland beauty that it would take months to cover it all… but, of course, there are a handful of trails that stand out as some of the best easy hikes in Kentucky — and they're also some of the safest and most accessible in the state!
What are some of the most dangerous cities in Kentucky?
No matter what anyone says, Kentucky is a lovely place to live. If your heart belongs to the Bluegrass State, then you know lists like these, while backed by statistics, do not indicate that a city is necessary a bad place to call home. In fact, you could argue that some of the cities on this list are charming and have plenty to offer. Nevertheless, the FBI comes out with statistics every so often, and we like to share the results with our readers. According to recent FBI data, here are the 10 most dangerous cities in Kentucky.
Are there many dangerous natural disasters in Kentucky?
Kentucky is generally a pretty laid-back and mild place to be — we have milder winters and not too much in the way of extreme natural disasters. However, that being said, Kentucky has been known to experience things like flooding and tornadoes, and even the random freak snowstorm or two. But generally, we consider ourselves lucky to be living in a state that's pretty safe and also just plain pretty!
OnlyInYourState may earn compensation through affiliate links in this article.