Hang Out In A Riverside Igloo At Captain's Quarters Riverside Grille In Kentucky
There are so many great outdoor dining options throughout the warmer months in Kentucky, but don't let the fun stop when the temperatures drop. You may not be able to cruise by boat to your favorite spot at the marina or relax in the hot sun with a margarita, but you can still have a very enjoyable outdoor dining experience in Kentucky, no matter the season. Captain's Quarters Riverside Grille is a popular restaurant in Prospect that sits right on the Ohio River and this year they've added igloo dining in Kentucky. These heated igloos are becoming quite popular and now you can hang out in a riverside igloo throughout the cooler months in the Bluegrass.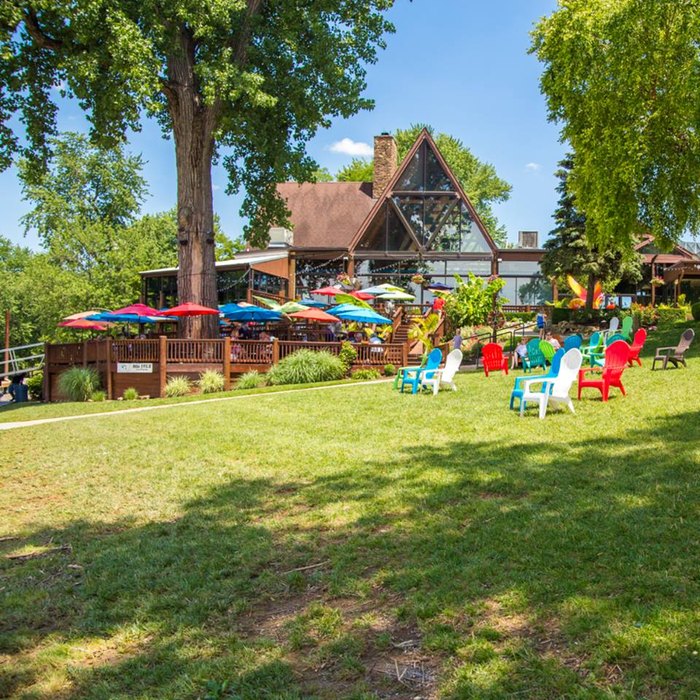 Igloo dining in Kentucky may have been a trendy option last year, but this year it seems to be the best way to dine outside, even when the temperatures drop. If you love Captain's Quarters in the summer, reserve a riverside igloo and check out your favorite eatery this season. Is this one of your favorite restaurants in the Louisville area? Have you tried igloo dining in Kentucky? Let us know in the comments!
For more information on the igloos at Captain's Quarters, visit the restaurant's website and also follow along on Facebook.
And to see what this eatery is like in the summer, check out our previous article.
Address: 5700 Captains Quarters Rd, Prospect, KY 40059, USA