These 8 Trails in Kentucky Will Lead You To Extraordinary Ancient Ruins
Kentucky's past is nothing short of intriguing and there are many ways to experience it. Did you know there are hiking trails in Kentucky with ancient ruins? Thankfully, several historic sites throughout the state have been preserved and some are simply a part of the state's beautiful landscape. But all of them are accessible, some easier than others, and all are worth a visit to understand Kentucky's diverse past.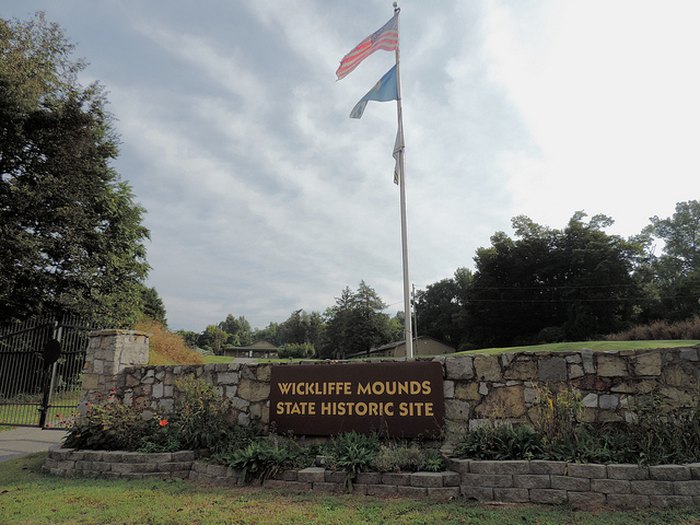 What other adventures have you taken to reach an ancient Kentucky destination? Have you seen all of these hiking trails with ancient ruins in Kentucky? Let us know in the comments!
There are all sorts of ruins in Kentucky. Explore other local sites and start assembling a bucket list of abandoned places in The Bluegrass State!
OnlyInYourState may earn compensation through affiliate links in this article. As an Amazon Associate, we earn from qualifying purchases.
More to Explore
Hiking Trails With Ancient Ruins In Kentucky
What are the most beautiful hikes in Kentucky?
The most beautiful hikes in Kentucky include:
Daniel Boone National Forest
Cumberland Falls
Pine Mountain
The Bluegrass State is magnificently beautiful. Its diverse landscape spans 40,409 square miles, encompassing forests, grasslands, mountains, and more. As a result, the matter of the most beautiful hike in Kentucky is wildly contested. There are several spots in the state that enchant locals and visitors alike, each catering to a different set of rewards and challenges. The rocky walls of Daniel Boone National Forest enchants visitors year-round, but its massive landscape would take ages to explore. Cumberland Falls is magnificent, but flooding often makes the trail a bit challenging to traverse. Pine Mountain is breathtakingly beautiful, but there's the challenge of incline. Ask around for suggestions from locals and start exploring yourself... nature lovers are infatuated with this state.
Which hikes in Kentucky are short and sweet?
Short and sweet hikes in Kentucky include:
Humana Grand Allee trail
McConnell Springs Trail
Short and sweet hikes make or break certain adventures. If you're a parent with small children or if you have any sort of mobility challenges, longer trails may be difficult or even impossible. Fortunately, Kentucky has short and sweet hikes, too. The Humana Grand Allee trail is gorgeous, spanning a half mile and boasting a lovely little boardwalk. McConnell Springs Trail in Lexington is comparable in length, and this one leads to an energetic little spring.
What are the best waterfall hikes in Kentucky?
The best waterfall hikes in Kentucky include:
If you love nature, you are going to feel right at home in The Bluegrass State. We have something for everyone here, whether you're looking for a quiet little escape in nature or something invigorating. Waterfalls offer solace to some and inspiration to others, and there are several waterfalls in Kentucky. 76 Falls is absolutely picturesque, and Yahoo Falls is the tallest anywhere in the state. Take a road trip to these pretty places and take in the scenery.
Related Articles
Explore Kentucky