18 Best Hikes in Kansas: The Top-Rated Hiking Trails to Visit in 2023
If you ask just about anyone who's never been to Kansas what it's like, you'll probably hear any number of variations of the same tired stereotypes: it's boring. It's flat. There are no mountains. There are no good places to hike in Kansas. There are no cool places to see in Kansas. There's simply nothing to do – you know, the usual accusations. These feelings, however, could not be further from the truth; Kansas is an awe-inspiring state where you simply just need to know where to look. Look in all the right places and you just might fall in love!
Kansas is home to 28 stunning state parks, some of which are among the best in the Great Plains, as well as 10 National Parks sites. No matter what you like to do outdoors, you can most assuredly find it in Kansas. There's something for everyone: hunters, campers, fishers, explorers, kayakers, and especially hikers. Quite possibly, the best thing about Kansas's terrain is that, although it has miles of trails that can be quite challenging, typically, a dramatic elevation gain isn't one of those challenges. And did you know that Kansas has its very own natural wonders known literally as "The Eight Wonders of Kansas"? Hiking in Kansas is an amazing experience that everyone should have at least once! Seriously, it's the perfect state for a good hike. Check out some of the best hikes in Kansas and add them all to your must-do list.
Best Hikes in Kansas
Are you an experienced hiker looking for a challenge? Are you a newer hiker just searching for some awesome beginner trails? Hoping to hike with the family and need some trails accessible for small children or hikers who use wheelchairs? No worries! No matter what your level of know-how is, you're sure to find the perfect hiking trail in Kansas. You'll be amazed at the diversity of the best hiking trails in Kansas; there really is something for just about everyone. Check out some of the downright best hikes in Kansas and start planning your outdoor adventures ASAP!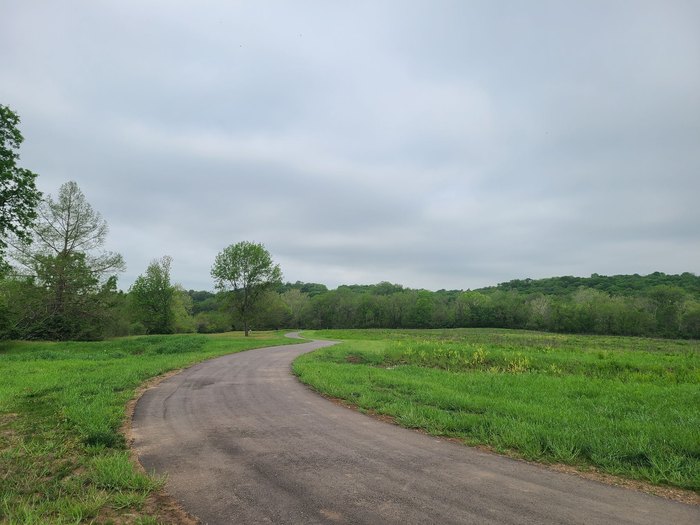 Best Short & Easy Hikes in Kansas
Not looking for anything overly challenging? Do you prefer your hikes to be more peaceful than exhausting? Same. In this case, why not check out some of the shorter, easiest hikes in Kansas and see what's out there? After all, Kansas is an amazing place, and hiking in Kansas is a special honor. Enjoy these short-and-sweet easy hikes in Kansas and remember to bring a camera along for every hike on this list – they're all captivating in their beauty, so it's even better when the going's easy, too.
Hardest Hikes in Kansas
Prefer a side of challenge with your great outdoors? No worries – although the hiking trails in Kansas aren't exactly mountainous (nor do they climb in elevation much), you can still find challenging hikes that are long, strenuous or both. Fans of camping and backpacking will appreciate these, as some of them are nearly 100 miles in length and, should you desire to do the entire thing, will require some downtime for rest. Some of the best "hard" hiking trails in Kansas are listed here, though, of course, "hard" is subjective.
Best Waterfront Hikes in Kansas
What's better than a quiet hiking trail in Kansas with a view? How about quiet hikes in Kansas that include water in some way or another? Sounds great, right? There are several different waterfront hikes in Kansas you can take any time you'd like (though in the winter the water may be frozen), and the definition of "waterfront" in this case varies. From lakes and rivers to creeks and brooks, you never know what you'll find along these amazing trails. Come see some of the ultimate waterfront hiking in Kansas for yourself!
Best Winter Hikes in Kansas
If anyone ever tells you that you can't go hiking in Kansas when it's cold outside, simply quit speaking with them: you don't need that kind of negativity in your life. Some of the best places to hike in Kansas are even better when there's a fresh layer of snow on the ground. So, to celebrate the whimsical perfection that is winter in Kansas, here are some of the best hiking trails in Kansas to do during the winter. Bundle up and bring water as usual – you'll need to stay hydrated even in the cold!
Best Hikes Near Topeka
Kansas's capital city is none other than Topeka, which is more like a very large town than a city. Sure, you'll have your hustle and bustle and your rush hours, too, but there's something else about Topeka that's extra special: you don't have to go very far from any one place to find a wonderful hiking trail. Some of the best hikes in Kansas are in (or near) Topeka.
Summary
So, there you have it: 18 jaw-droppingly beautiful trails that make up some of the downright best hikes in Kansas. The Sunflower State is a beautiful one, so why not explore it on foot using its amazing trail system? With nearly 600 amazing miles of hiking in Kansas to be done, it's highly unlikely that you'll ever get bored. So, pull on those hiking boots, fill up that water bottle, and get ready to go explore 18 of the best hikes in Kansas. Want to take all these trails and more with you? You should definitely try AllTrails+ for free!
OnlyInYourState may earn compensation through affiliate links in this article.
More to Explore
Best Hikes In Kansas
Does Kansas have good hiking trails?
Kansas has some truly awesome hiking trails that are totally worth adding to your outdoor to-do list. Some of the best places to hike in Kansas are trails like:  
Tallgrass Prairie National Preserve – There are three beautiful hikes at Tallgrass Prairie, and all of them are worth a try.

 

Horsethief Canyon Trail – This awesome Kansas hiking trail leads through some of the most amazing landscapes the Sunflower State has to offer.

 

Cedar Ridge ADA Trail – This award-winning trail is located within Tuttle Creek State Park and is accessible to everyone, including small children and disabled folks. It's one of the most beautiful hikes in Kansas. 

 
Learn more about the best places to hike in Kansas!
What are the best months to hike in Kansas?
The best months to hike in Kansas are just about every month – there are even some wonderful hikes you can do during the winter! The most popular months to hike in Kansas are during the spring, summer, and autumn. Typically, hiking season begins in March and ends by mid-November. Of course, if you'd like to do a wintertime hike, you're more than welcome to – learn more about some of the most beautiful winter hikes in Kansas.
What are some of the most popular hiking trails in Kansas?
The most popular hiking trails in Kansas offer up a good idea of what the best hikes in Kansas are. Some of the top-favorite hiking trails in Kansas include trails like:  
Kings Creek Loop Trail – This four-and-a-half-mile-long hike leads adventurers through some truly breathtaking scenery. It's one of the best places to go hiking in Kansas.

 

Prairie, Gas House, and Davis Trail Loop - Tallgrass Prairie National Preserve – With wildflowers, stunning open prairie, and endless blue skies, this awesome loop trail in Kansas is great for anyone who enjoys a mild challenge. 
Fancy Creek Mountain Bike Trail – Bikers (and hikers), this one's for you! This trail leads you through some of the most beautiful scenery in Kansas. The views are awe-inspiring!

 
Learn more about some of the best low-key hikes in Kansas. 
Related Articles
Explore Kansas