The Hike To This Lush Cave In Indiana Is Positively Amazing
Oh, Indiana: if you aren't the most beautiful state in the whole Midwest, we don't know what is. Seriously, is it not? Whereas folks who've never been here might think there's nothing but flat corn fields, those of us who are in the know are well aware that this is simply not at all the case. Sure, we're home to some farmland, but the truth is so much more interesting than that. Indiana is an outrageously diverse state, filled with almost every landscape you can think of, and the best way to explore these landscapes is by foot if you ask us. This amazing hiking trail in Indiana is one of those trails we strongly recommend: it's Trail 5 at McCormick's Creek State Park, also known as Wolf Cave Trail, and yes – it's as interesting as it sounds.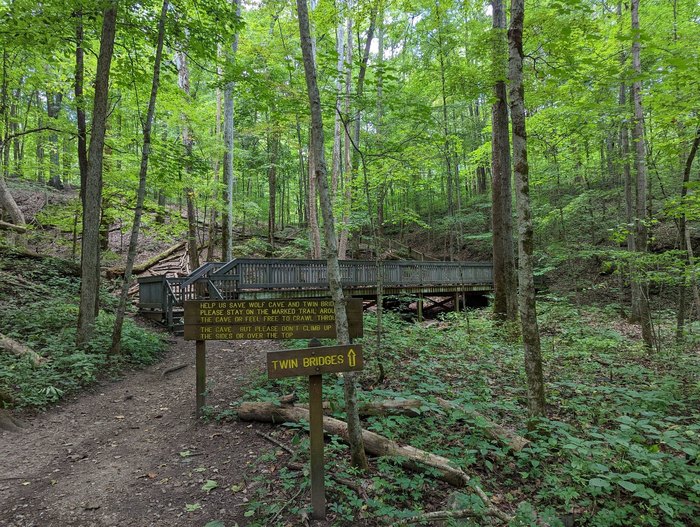 For all the information you'll need to plan your trek today, visit the official McCormick's Creek State Park website. Always be sure to pack out what you pack in, and remember: take nothing but photos. Leave nothing but footprints.
What are your favorite interesting hiking trails in Indiana? Tell us about them in the comments.
OnlyInYourState may earn compensation through affiliate links in this article.
Address: McCormick's Creek State Park - Office, 250 McCormick Creek Park Rd, Spencer, IN 47460, USA
Address: Wolf Cave Nature Preserve, Trail 5, Spencer, IN 47460, USA