The Pumpkin Ranch In Indiana That Has Amazing One-Mile Miniature Train Rides
Fall will be gone before you know it, and now is the perfect time to take a trip to an Indiana farm. With two locations in the state, Lark Ranch is home to the most unique miniature train rides in IN you've ever seen.
Climb aboard this one-of-a-kind, one-mile ride that will show you much of our state's excellent fall foliage. Scroll on to learn more about one of the best train trips in IN.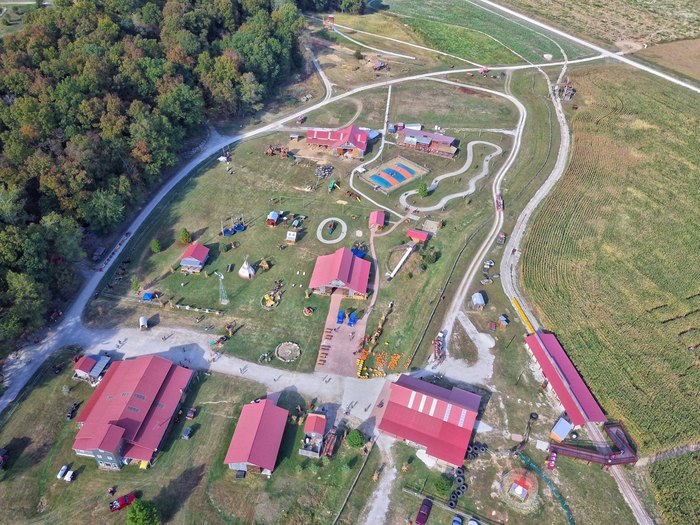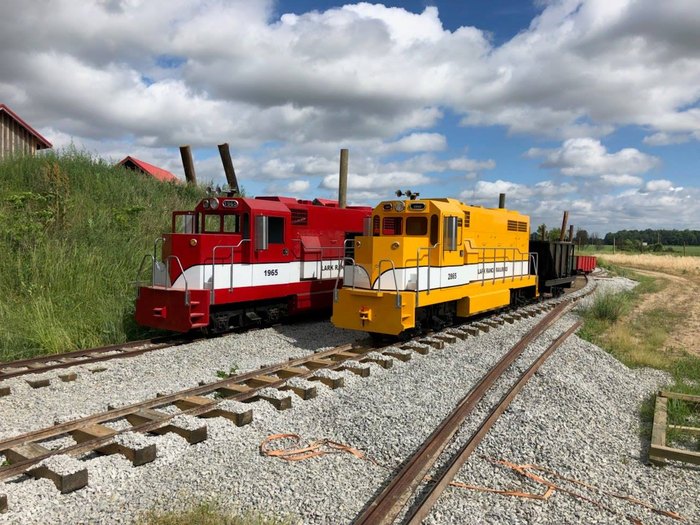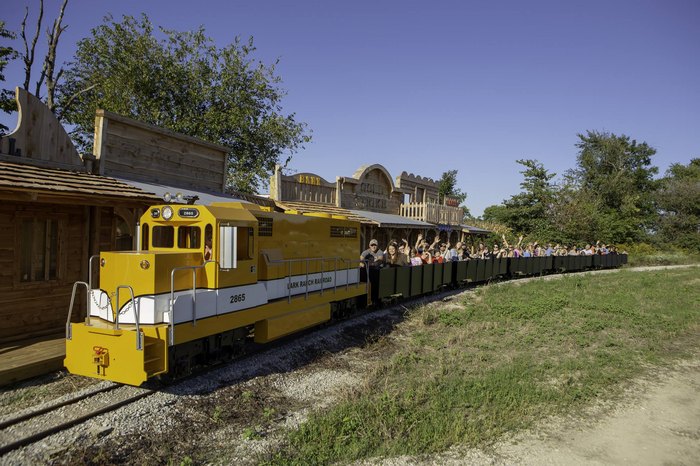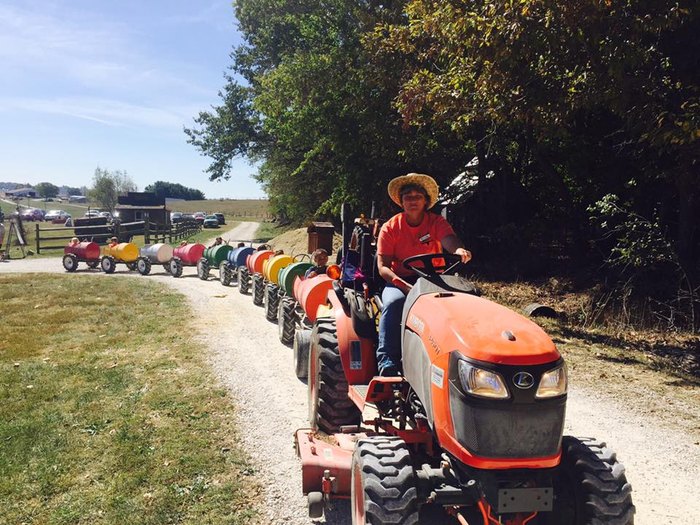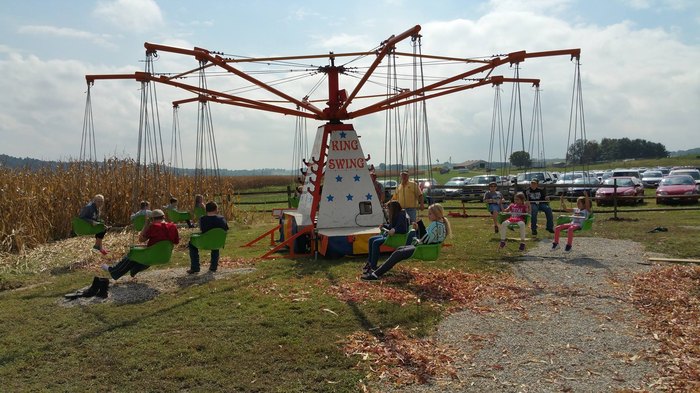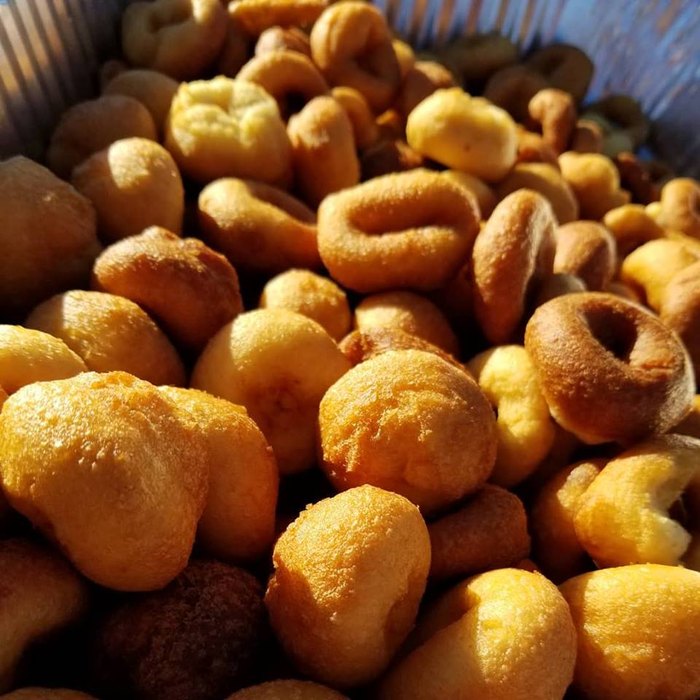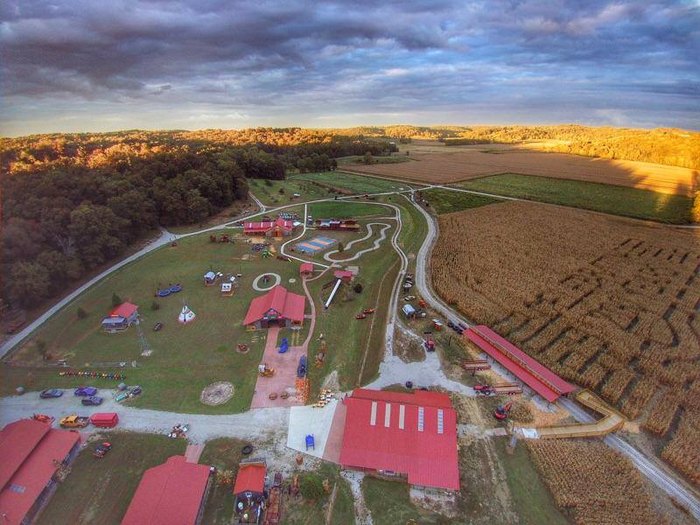 The ranch is located at 8697, 1611 N Meridian Rd., Greenfield, IN 46140 and 3145 Killion Mill Rd., Loogootee, IN 47553. Get more information on its website or Facebook page.
If the sweets are what you're in it for, check out a bakery in Indiana that makes the absolute best fall goodies in the Midwest.
If you've ever been on this miniature train ride – or any other IN train rides – we'd love to hear from you. Please share your experiences and photos with us below in the comments.
Address: Lark Ranch, 3145 Killion Ml Rd, Loogootee, IN 47553, USA
Address: Lark Ranch, 1611 N Meridian Rd, Greenfield, IN 46140, USA
Train Rides and Fall Fun in Indiana
September 12, 2022
What are the best train trips in IN?
Experience Indiana scenery like never before when you climb aboard the French Lick Scenic Railway. One of the best train trips in IN, this incredible excursion runs year-round, so you can take in the sights whether it's sunny or snowing outside. The ride leads through the undulating hills of southern Indiana, showcasing unique natural landmarks, old log cabins, and the second-longest railroad tunnel in the state. Special events are held all throughout the year, from a Western-themed ride to a Polar Express train for the holidays. No matter when you embark on the journey, however, this 18-mile route will make you fall in love with Indiana all over again.
What are the scariest haunted houses in IN?
If you're in the mood to be utterly terrified, make sure to visit Hall's Haunted Halls in Monrovia this Halloween season. One of the scariest haunted houses in IN, this popular haunt will introduce you to some of the most infamous characters in horror history, from Pennywise the Clown to Freddy Krueger to Michael Meyers. There is also a maze that threatens to trap you forever if you can't find your way out (just kidding – but it sure feels that way!) Hall's Haunted Halls is not for the faint of heart, but for those who are brave enough, it provides the scare of a lifetime.
What are the best pumpkin patches in IN?
When that first hint of fall creeps its way into the Indiana air, our first order of business is visiting a pumpkin patch. One of the best pumpkin patches in IN is Steele Farms, located in Decatur. Open since 1880, this family-owned farm comes alive in the fall with a sprawling pumpkin patch, corn maze, festive treats like caramel apples and apple cider slushies, and so much more! It's such a fun place to take your family this season, so mark your calendars.
Address: Lark Ranch, 3145 Killion Ml Rd, Loogootee, IN 47553, USA
Address: Lark Ranch, 1611 N Meridian Rd, Greenfield, IN 46140, USA