The Schooner Trace Trail Is The Single Most Dangerous Hike In All Of Indiana
The Hoosier State is beautiful, and there are so many great trails in Indiana. However, you always need to remember to stay safe and be careful when out in nature. The Schooner Trace Trail in Brown County State Park is one of the single most dangerous hikes in Indiana. The Hiking Project trail description warns that "…only the brave and experienced should attempt this climb", and it's a warning many should heed, indeed. Let's take a look at the Schooner Trace Trail in Indiana, and why it's THE most dangerous trail in Indiana: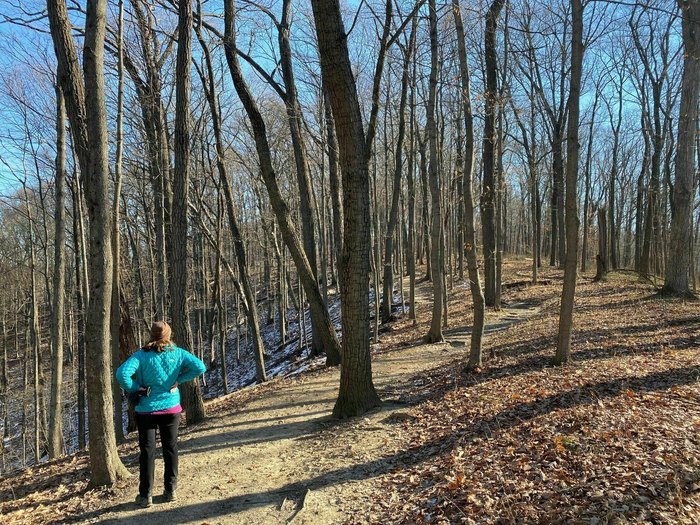 Read more about the Schooner Trace Trail on the Brown County website.
Some hike to relax, unplug and reconnect with nature. Others take to the mountains to test their fortitude and skill. Are you brave enough to attempt the Schooner Trace Trail? Share your favorite trails in Indiana in the comments.
Which trails do you think are the most dangerous hikes in Indiana?
OnlyInYourState may earn compensation through affiliate links in this article. As an Amazon Associate, we earn from qualifying purchases.
More to Explore
Most Dangerous Hike In Indiana
What are the most dangerous towns in Indiana?  
Unfortunately, there are some dangerous towns in Indiana:
Indianapolis
Lafayette
Anderson
Indiana is a lovely place to live, no matter where you live. Of course, Indiana isn't some kind of superhuman utopia – there are definitely places and towns with higher-than-average crime rates. Among the "most dangerous places" in Indiana, according to the crime rate, are towns like Lafayette, which boasts a violent crime rate of 464 per 1000 residents (it has a population of 72,000). Then there's Anderson, which has a population of 60,000 and a violent crime rate of 413 per 1000 residents. And then, of course, there's the city that pops up again and again as a "scary" and "dangerous" place to live – Gary. The notorious G.A.R.Y. was once known as the "murder capital" of the United States, though things are better now. Nevertheless, it still is notoriously dangerous, with a violent crime rate of 494 per 1000 residents (which is higher than most of the state, but not much higher).  
Where are some dangerous places to avoid in Indiana?  
Interestingly, when it comes to places outside the populated areas – the plains, hills, and even dunes of Indiana – it's fairly safe. There really aren't a whole lot of mountains or cliffs you could hurt yourself on, though maybe you could fall off one of the hundreds of covered bridges throughout the Hoosier State. It's a bit more like there are dangerous aspects of living in Indiana that you ought to be aware of, like the occasional bouts of frigid temperatures during winter, or maybe the risk of deadly snowstorms from time to time. Indiana is also the northernmost tip of America's "tornado alley", and it has seen its fair share of frightening and horrible storms. So, although some of the cities and towns 'round these parts may not be the safest, you can at least rest assured that Indiana is a fairly safe place otherwise. Unless, of course, your child gets eaten by a sand dune.  
Related Articles
Explore Indiana
Featured Addresses

Abe Martin Lodge, 1405 State Rd 46 W, Nashville, IN 47448, USA