A 6-Year-Old Boy Was Swallowed By A Dune In Indiana And Why It Happened Is Intriguing
If you haven't heard this story, get ready for a strange roller coaster ride. It's the story of a once-in-a-lifetime freak occurrence that befell a family when their 6-year-old was swallowed by a dune at Indiana Dunes National Park. At first, it was a mystery: why had this happened? More importantly, how did this happen? Eventually, the answer would be found – and it wasn't the answer anyone was expecting.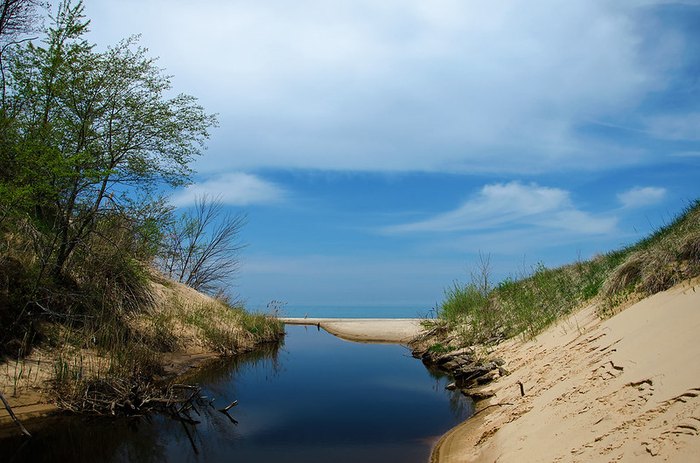 Park officials made the decision to close Mt. Baldy to the public – there are many more tree-bored holes in ancient dunes beneath its surface, and what happened to Nathan could happen again if folks were able to walk about the dune freely like they were able to before. Today, people can still visit Indiana Dunes National Lakeshore, but they can no longer clamber up the largest dune in the park. It's impossible to forget the time that a six-year-old boy was swallowed by a dune in Indiana, but it was a lesson well-learned with a happy ending as well (thank goodness).
Craving a little more about Indiana Dunes National Lakeshore? Check this article out!
Had you heard about this crazy freak occurrence?
Address: 187 Rice St, Michigan City, IN 46360, USA
OnlyInYourState may earn compensation through affiliate links in this article.