11 Strange Spots In Illinois That Will Make You Stop And Look Twice
While some people may love checking out the hottest brunch spot, visiting the most popular museum, or being where all the hustle and bustle is, there are some people who enjoy unearthing hidden unusual attractions. These oddities and obscurities pique our curiosity and make us believe that anything is possible. If you are looking for unique places in Illinois to visit, then take a peek at these 11 strange spots that will be sure to tickle your fancy and leave your eccentric heart singing.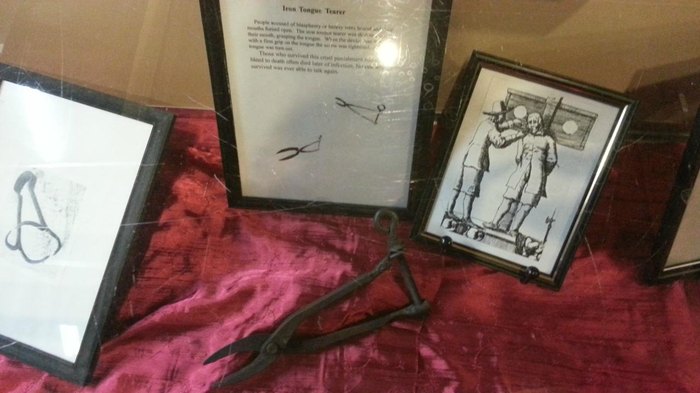 There are a lot of unique places in Illinois to visit that certainly deviate from the norm. But that's what makes Illinois such a great place to visit. Are there other off-kilter locations that you just love to visit in the Land of Lincoln? Leave a comment telling us all about the weird places in Illinois you've discovered!
OnlyInYourState may earn compensation through affiliate links in this article. As an Amazon Associate, we earn from qualifying purchases.
More to Explore
Weird things to do in Illinois
What are some unique places to visit in Illinois?
Illinois seems like a normal place to live, but under the covers, we can be a little odd. But that's what makes this state so fun and interesting to explore. Here are a few unique places to visit in Illinois:
Oz Park: Everything Wizard of Oz can be seen at this park in Chicago.
Woolly Mammoth curiosity shop: Not only a celebration of the Woolly Mammoth but all kinds of oddities to capture your interest in the weird.
Tiffany Dome: Quite possibly the largest Tiffany stained glass dome around.
Wicker Park Secret Agent Supply Company: If you ever want to stock up on the latest spy gear you must visit this unique shop.
Shit Fountain: Um, yeah. The name says it all. A tribute to doggie dedication, as if we really need to see that.
The Secret Mermaid: This strange mermaid showed up one day, carved out of a block of stone in a public area in Burnham Park. Well actually it took nine days of clandestine carving by four people, but still.
Obama Kissing Rock: Can you imagine the site of your first kiss being commemorated with a public plaque? Well, if you are the President, anything is possible.
Money Museum: If you have ever wondered what it would feel like to hold a briefcase filled with a million dollars you can find out here.
What is Olney Illinois known for?
Olney Illinois has its own strange and wonderful oddity. Olney is known for its unusual occurrence of albino squirrels. The city is even referred to as "the home of the white squirrel." Of course, the city loves to take that moniker to heart by celebrating the albino squirrels in town with its own Squirrel Appreciation Day celebrations in January.
Related Articles