Take A Beautiful Fall Foliage Road Trip To See Illinois Autumn Colors
What is it about summer's transition into winter that is simply so magical? Autumn is a wonderful time of year, and we love when it's time for the leave to begin changing. When this state sees peak fall foliage, it's time to soak up all its colorful glory! Experience the best fall foliage in Illinois on this awesome road trip. For reference, here is the map:
Here are the details: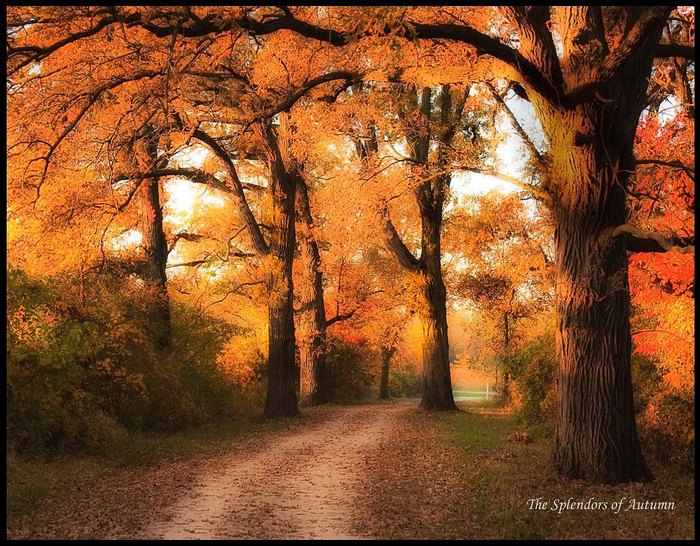 What would you add to this list? What are your favorite things to do during autumn? Where do you find the best fall foliage in Illinois? Tell us all about your picks in the comments!
Address: 2668 E 875th Rd, Oglesby, IL 61348, USA
Address: Garden of the Gods Road, Garden of the Gods Rd, Illinois, USA
Address: 4100 IL-53, Lisle, IL 60532, USA
Address: 16327a IL-84, Savanna, IL 61074, USA
Address: Visitor Center Pere Marquette State Park, 13112 Visitors Center Land, Grafton, IL 62037, USA
Address: 2500 IL-178, Oglesby, IL 61348, USA
Address: 1000 Lake Cook Rd, Glencoe, IL 60022, USA
Address: Grandview Drive, Grandview Dr, Peoria, IL, USA
Address: 15615 W Wadsworth Rd, Wadsworth, IL 60083, USA
Best Fall Foliage In Illinois
August 14, 2019
What is the best time to see peak fall foliage in Illinois?
In northern and central Illinois, fall colors arrive around mid-October. The southern portion of the state sees stunning autumn colors toward the end of October and the beginning of November. It's important to keep these dates in mind when scheduling your fall foliage scenic adventures. 
Where are the best places in Illinois to see fall foliage?
Shawnee National Forest, located in Harrisburg, is an amazing place to see fall colors. The trees absolutely glisten, and the air is crisp and refreshing. People also love going to Morton Arboretum in Lisle, Illinois. This area comes alive in autumn, and the bright colors are positively delightful. You'll also see wonderful sights along the Illinois Great River Road.
What are the best Illinois hikes to take in the fall?
The Sleepy Hollow Trail, located in White Pines Forest National Park, is an easy and scenic fall hike. It's only a little bit longer than a mile, so even young hikers can enjoy the wonderful sights. This is a lovely family outing to take in October and November. Starved Rock State Park is also home to incredible hiking trails. You'll love exploring the scenic paths and taking in the refreshing autumn breezes. There's nothing quite like it in all of Illinois. 
Address: 2668 E 875th Rd, Oglesby, IL 61348, USA
Address: Garden of the Gods Road, Garden of the Gods Rd, Illinois, USA
Address: 4100 IL-53, Lisle, IL 60532, USA
Address: 16327a IL-84, Savanna, IL 61074, USA
Address: Visitor Center Pere Marquette State Park, 13112 Visitors Center Land, Grafton, IL 62037, USA
Address: 2500 IL-178, Oglesby, IL 61348, USA
Address: 1000 Lake Cook Rd, Glencoe, IL 60022, USA
Address: Grandview Drive, Grandview Dr, Peoria, IL, USA
Address: 15615 W Wadsworth Rd, Wadsworth, IL 60083, USA