The Massive Fabric Warehouse In Illinois, Loomcraft Fabric Outlet, Is A Crafter's Dream Come True
If looking at patterns all day sounds like your cup of tea, then Vernon Hills, Illinois has a store for you. This gigantic fabric warehouse is home to thousands of different fabrics in all looks and textures. Whether you have a project you'd like to do yourself or one that requires some assistance, this amazing shop is here for you. Some might say this is the best fabric store in Illinois, but you may need to be the judge. Check it out: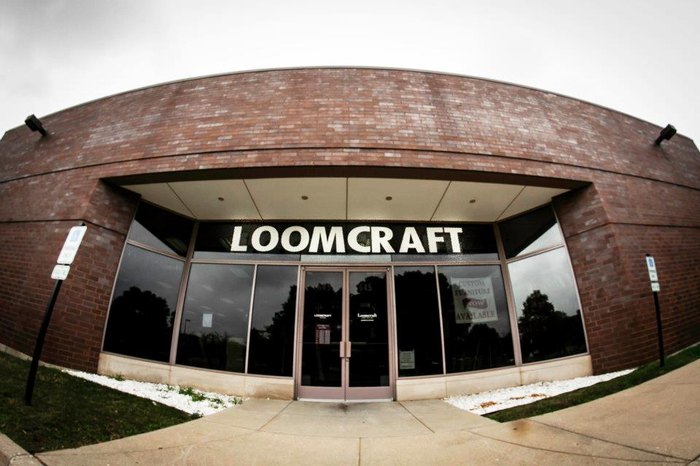 Loomcraft Fabric Outlet is located at 645 Lakeview Pkwy., Vernon Hills, IL 60061, and you can learn more about it on its website or Facebook page. If you've ever been to this fabric warehouse, we'd love to hear from you. Do you think this is the best fabric store in Illinois?! Please share your experiences and photos with us below in the comments.
For more places to get lost shopping in, check out these 11 incredible thrift stores in Illinois that are full of terrific treasures.
Address: 645 Lakeview Pkwy, Vernon Hills, IL 60061, USA
Best Fabric Store In Illinois
December 20, 2019
Are there any other crafting stores in Illinois?
Are you an Illinois craft lover? Are you searching for the ultimate crafting store in Illinois? Don't worry, there are many more crafting stores throughout the state outside of Loomcraft Fabric Outlet mentioned above. While Loomcraft is an outstanding fabric outlet in Illinois, maybe you just didn't find what you were looking for and you need some more stores to peruse. While some of the most popular crafting stores in Illinois come in the form of big-name stores like Michaels and Joann Fabrics, you can find other mom-and-pop shops, too. A few craft stores to consider include CraftFancy located in the Chicagoland area, Hobbemart in Springfield, Strong Arms Country Crafts and Creations in Salem, and Scrapbook Factory Inc in O'Fallon.
What other massive stores are in Illinois?
While Loomcraft Fabric Outlet is known to be perhaps the largest fabric store in Illinois, the state also has other giant stores featuring other stoppable items. Woodfield Mall, for instance, is the largest shopping mall in Illinois, plus one of the largest in the country. There is also a massive candy store in Chicago known as Candyality, which is deliciously big, too. You can check out more information about that candy store by clicking here.
Are there any quilting shops in Illinois?
If you're a quilting fanatic and live in Illinois then you'll have plenty of shops and stores to choose from to get your projects completed. Quilt stores are spread throughout Illinois, going beyond just beyond located in the more populated cities. A few of the quilting shops in Illinois to consider include Uniquely Yours Quilt Shop in Orangeville, Quilt Merchant in Winfield, The Wooden Spool in Effingham, and Quilter's Quest in Woodridge.
Address: 645 Lakeview Pkwy, Vernon Hills, IL 60061, USA