According To FBI Statistics, These Are The 10 Most Dangerous Cities In Illinois
If you're thinking about making a move anytime soon, maybe think twice before considering one of the worst cities in Illinois, according to FBI crime data. Our friends at RoadSnacks have compiled the statistics (which are from 2018), and we've worked with them to bring you the most important info about our state, ultimately uncovering the most dangerous towns in Illinois.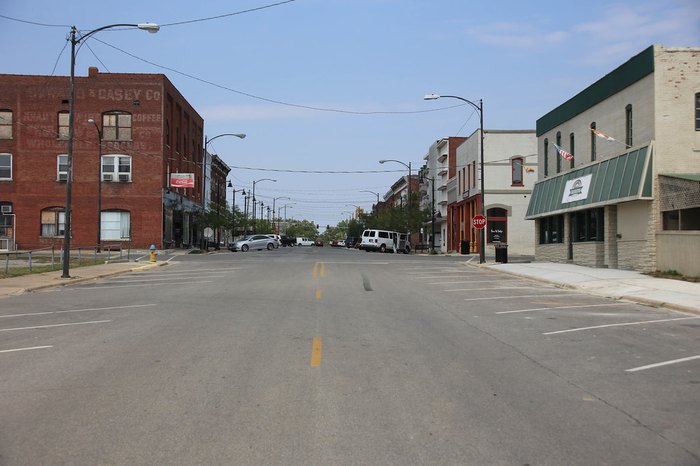 So, what do you think? Did you know these were the worst cities in Illinois as far as crime is concerned? What other locales do you think are among the worst towns in Illinois? Share your thoughts with us!
You may have been surprised to see that Chicago didn't make the list of the most dangerous towns in Illinois. That's not the only thing Chicago has going for it, though. There are also its residents. Turns out, people from the Windy City aren't that bad.
OnlyInYourState may earn compensation through affiliate links in this article.
Worst Cities In Illinois
June 01, 2022
What is the most scenic town in Illinois?
Dangerous towns in Illinois are the exception, not the norm. Illinois is brimming with amazing, must-visit towns and Galena is one of them. Home to roughly 3,000 residents, it's a small town that's BIG on charm – and natural wonders! Not only is it home to the stunning Thunder Bay Falls, but it's home to Apple River Canyon State Park, which boasts a gorgeous cascade, lake, wildlife, and lots of hiking trails, making it easy to take in all the park's perks. Not surprisingly, Galena has been named one of the coolest small towns in the U.S.
Where is the creepiest town in Illinois?
In addition to the most dangerous towns in Illinois, you'll likely want to avoid the creepiest town in Illinois, which, according to many, is Alton. The town of roughly 25,000 has long had a penchant for paranormal activity and that is not too surprising when you consider its lengthy history. Alton was founded in 1818, and, in addition to playing a role in the Civil War, it was a stop on the Underground Railroad.