There's A City Of Waterfalls Right Here In Idaho And It'll Take Your Breath Away
Tucked away in Southern Idaho, the city of Twin Falls has long made a name for itself as the home of the breathtakingly powerful Shoshone Falls, which stand taller than Niagara. The Snake River Canyon cuts through the edge of town and creates a dramatic background for the falls – as well as for plenty of other recreation opportunities. But as gorgeous as this rugged canyon may be, it is made all the more special by the dozens of waterfalls pouring out of its sheer basalt walls, which stretch over 50 miles downriver. From the broad crashing waters of Shoshone Falls to the barely there streams of Bridal Veil and everything in between, this town and its outskirts have aptly earned another nickname: Idaho's own City of Waterfalls.
Of course, while none of the cascades in Twin Falls are as dramatic as their flashy cousin in the heart of the canyon, the diversity and sheer number within this single city and its canyon is awfully impressive. Take that, Niagara Falls!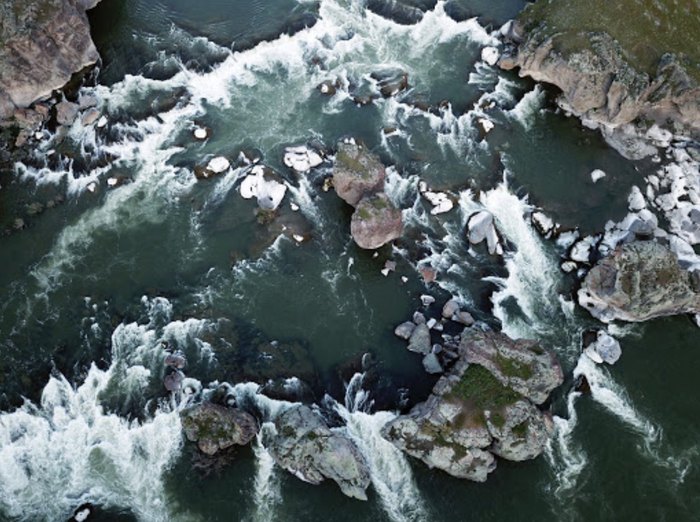 Next stop: road trip! You'll also find a few more hidden waterfalls (and even well-known falls) hidden in Twin Falls, in addition to a multitude of other natural wonders in the area. Definitely plan to spend some extra time exploring this magnificent City of Waterfalls!
We've got your next road trip already mapped out! This time, we're exploring  waterfalls in Northern Idaho. 
OnlyInYourState may earn compensation through affiliate links in this article.
More to Explore
Best Waterfalls in Idaho
What are some of the best waterfall hikes in Idaho?
Some of the best waterfall hikes in Idaho include:
Ross Falls
Hard Creek Trail
We may be a little biased, but we firmly believe that Idaho is the most beautiful state in the country. From its gorgeous mountain views, countless lakes, and even numerous waterfalls, Mother Nature certainly outdid herself in the Gem State. When you want to find some of the best waterfalls in Idaho, we suggest going for a hike. In fact, some of the best waterfall hikes in Idaho don't take a lot of time or energy, and the reward at the end is unforgettable.
One of our favorite hiking trails with waterfalls in Idaho is Ross Falls. Located in southern Idaho, near the Magic Mountain Ski Area, this trail is short, easy, and beautiful. You'll only have a 0.4-mile hike to conquer and Ross Falls is surrounded by pure beauty. It may just become your favorite waterfall hike in Idaho!
In the northern part of the state, you'll find another incredible waterfall hike. The Snow Falls Trail, near Bonners Ferry, is an easy 1.2-mile hike. This out-and-back trail features a well-maintained trail and lots of shade — the perfect hiking combination! Plus, the trail will take you to a gorgeous waterfall that is best viewed during the spring months. This is one hiking trail in Idaho that you'll want to bring your entire family to experience at least once.
What are some outdoor activities in Idaho that we must add to our bucket list?
It is hard to narrow down the best outdoor activities in the Gem State. However, we strongly suggest you visit and explore one of the many state parks around Idaho. Harriman State Park is located in southeastern Idaho, near Yellowstone National Park. Here, you can catch glimpses of incredible wildlife, explore a trail, or relax in a yurt.
Thousand Springs State Park is another beautiful and popular state park in Idaho. This state park is actually divided into six different units, each with something unique and fascinating to experience. If you only have a little time, we recommend visiting Ritter Island. This area is not only gorgeous with more waterfalls to enjoy but there's an island you can explore with a fascinating history. This truly is one of the best day trip destinations in the state.
Related Articles
Explore Idaho