Most People Don't Know Idaho Has A Fairy Trail... And It's Positively Magical
Whimsical, romantic, and blissfully serene, fairy trails and villages can be found tucked away in hundreds of botanical gardens around the country. But hidden away in a secluded and historic slice of small-town whimsy is an extra special fairy garden in Idaho that is home to far more magic and delight  than your average miniature village!
This quiet fairy trail in Southern Idaho is informally known as Cleo's Ferry Museum and Nature Trail: a 1-mile nature stroll-botanical garden-spiritual walk-fairy retreat, all in one. Winding along the Snake River and filled to the brim with enchanting wildlife, gardens, history, and surprises galore, this lovely spot is sure to become one of your favorite escapes – whether you're hunting for mythical creatures or just looking for a relaxing stroll away from the crowds. Follow along and see what makes this fairy walk in Idaho so unique!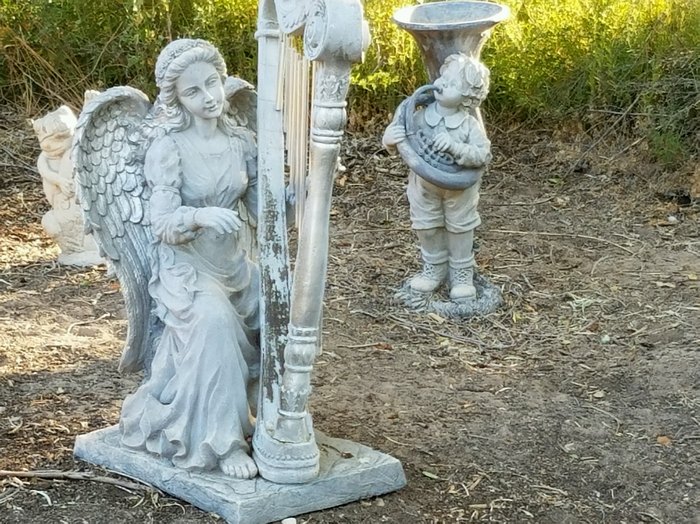 Take a look at this video of the museum to see all that there is to offer!
Cleo's Ferry Museum is such a wonderful, serene oasis – and with quite the delightful whimsy and history behind it! Enjoy the beauty and tranquility, drink in the peace and quiet of rural Idaho, and be sure to share your photos and stories with us! We love stumbling upon treasures like this that highlight Idaho's unique character. What other nature trails make for the perfect scenic getaway?
Have you ever hiked this fairy trail in Idaho? What did you think? Would you recommend it to others? Was it as magical as it seems? Let us know in the comments below!
For more fanciful trails to explore, try this easy historic hike or check out one of Idaho's most magical places.
Getting here: From Boise/Meridian, follow ID-45 past Melba Rd. Make a left at Dan's Ferry Gas Station and follow the unmarked private road, which is lined with rusty tricycles and vintage metalware. Follow the signs to the parking lot and donation/check-in area. Keep in mind that this retreat is home to wildlife of all kinds and is a no-dogs trail. Please be respectful.
OnlyInYourState may earn compensation through affiliate links in this article.
More to Explore
Fairy Trail In Idaho
Are there a lot of kid-friendly trails in Idaho?
Absolutely! With over 600 trails in the state, there are plenty of easy ones that the whole family can enjoy. One of the most popular trails in the state is Tubbs Hill in Coeur d'Alene, a wonderful hike for even the littlest ones in your group.
What's the best season to go hiking in Idaho?
Summer is everyone's favorite season to hike in Idaho, but spring and autumn are close second-place contenders. But if you want to get up in the mountain passes, you'll have to wait for summer!
Where are the most magical places in Idaho?
The Gem State is a magical place to live, and Sportsman Park is one of the most magical places in Idaho. A treasured focal point of Idaho Falls, this city park is also hiding a stunningly lush secret friendship garden. Inspired by Japanese culture, meditation areas, small creeks, and landscaping all form an idyllic place to get away even in the heart of the city. Black Magic Canyon is another truly magical place; named for its deep basalt color and uncanny knack of appearing and reappearing, this canyon hike will surprise you. It's a volcanic sculpture garden, desert trail, and magical adventure all in one!
Related Articles
Explore Idaho
Featured Addresses

1984 ID-45, Melba, ID 83641, USA