10 Abandoned Schools In Idaho That Nature Is Reclaiming
There's something beautiful and mysterious about the decrepit modern ruins of centuries-old buildings. But there's also something a little haunting as well when those buildings are the remnants of former schoolhouses – they each have a story to tell and seem to echo with the carefree laughter of generations of schoolchildren. Today, these abandoned schools around Idaho are stunning historical reminders of Idaho's earliest pioneer days, although they may not remain standing for long.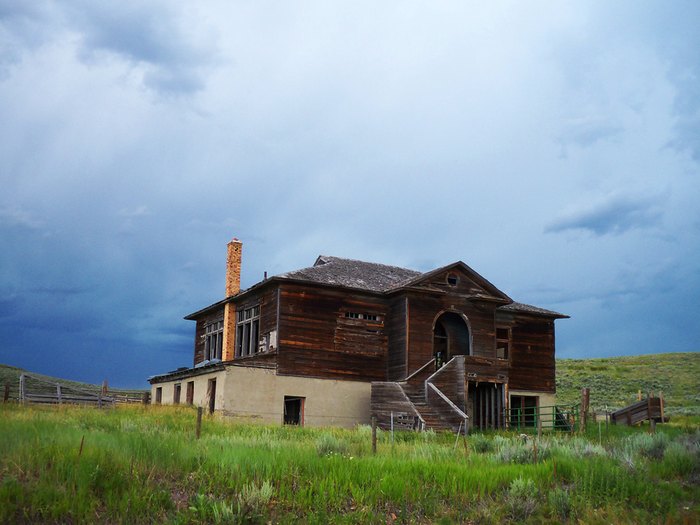 Do you know anything else about these old school buildings or any others we should check out? Share your historical tidbits!
For more unique pieces of Idaho history, the entirety of this small town in Idaho is on the National Register of Historic Places.
OnlyInYourState may earn compensation through affiliate links in this article.
Abandoned Schools in Idaho & Related Info
January 27, 2023
Are there any ghost towns in Idaho?
Rooted in centuries of mining and Native American history, Idaho is home to quite a few gold and silver boomtowns that have been lost to time. Some of these town sites are still considered "living" ghost towns or even "semi ghost towns," while others have little to nothing remaining. For a taste of true Idaho history, visit some of these unique ghost towns in Idaho:
Bayhorse, Idaho
Bonanza, Idaho
Boulder City, Idaho
Burke, Idaho
Chesterfield, Idaho
Custer, Idaho
De Lamar, Idaho
Gilmore, Idaho
Murray, Idaho
Placerville, Idaho
Rocky Bar, Idaho
Silver City, Idaho
Wickahoney, Idaho