There's No Grocery Store Quite Like This One Hidden In Hawaii
There is little better than finding fresh fruits and vegetables in the Aloha State. Unfortunately, because so much of the food produced in our beautiful state gets exported, the produce we find at grocery stores in Hawaii often doesn't last too long, considering it has been shipped to the islands. This grocery store, nestled inside the walls of a former pineapple cannery, is the exception, specializing in fresh, locally-grown produce, as well as a variety of other goods.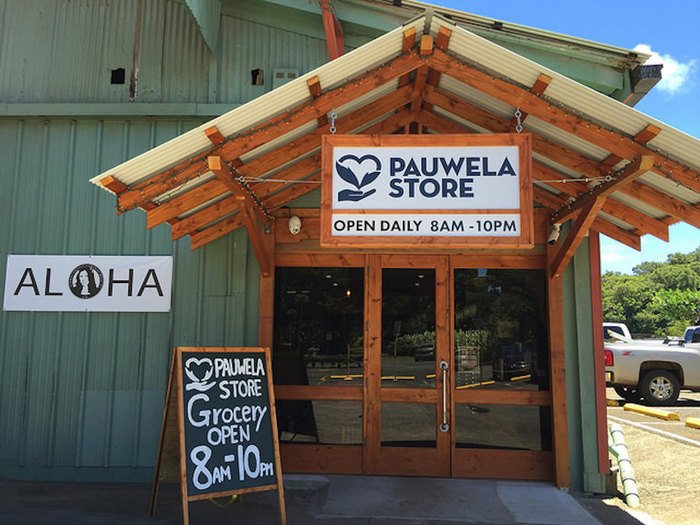 As you know, Hawaii grocery stores are usually big chains from the mainland that have supplanted the independent stores you used to see all over the Aloha State. That's what makes Pauwela Store so exceptional. And on this side of Maui, there really is no better shop for getting the essentials that you need. For more information about our new favorite place for grocery shopping in Hawaii, head to Pauwela Store's website.
There's truly no better grocer to stop for road snacks in Haiku, whether you're headed toward upcountry Maui or taking the Road to Hana. That's part of what makes Pauwela store one of our favorite grocery stores in Hawaii!
OnlyInYourState may earn compensation through affiliate links in this article.
More to Explore
Grocery Stores In Hawaii And Other Shopping In Hawaii
Are there many places to go shopping in Hawaii?
The short answer is yes - there are tons of places where you can go shopping in Hawaii! Because of the Aloha State's status as a premier tourist destination that welcomes visitors from all over the world, you'll find several places for shopping on each of the main islands. These range from upscale shopping centers and malls, where you might find Gucci, Prada, and Fendi boutiques butting up against shave ice shops, to the types of touristy chain general stores that sell products ranging from soda and sunscreen to aloha shirts and macadamia nuts, like Hilo Hattie's or Whalers General Stores.
Our favorite kind of shopping in the state, though, is when you find a hidden gem market or one of the state's charming local general stores that sell a little a fascinating eclectic mix of goods that include live bait and fishing spears on a shelf next to bags of rice, cans of Spam, and tide tables. Unfortunately, these stores are becoming increasingly rare in the Aloha State, but on Hawaii Island, you can visit a museum that re-creates just such a store from a time when they didn't have to compete with big-box retailers.
How do I find grocery stores near me in Hawaii?
If you're wondering, "Is there a grocery store near me in Hawaii?" the answer is probably, "It depends on what you consider 'near' and a 'grocery store.'" For example, if you're in Honolulu or Kailua-Kona, you have all sorts of grocery store options, including big-box retailers like Safeway and Costco. But if you're in Hana, Maui, you are several hours from such a retailer and have to rely on whatever groceries or produce you can find at Hasegawa General Store, which, itself, is far from suppliers. So, even in a relatively small state like ours, you can find yourself relatively far from a place to go grocery shopping in Hawaii.
Related Articles
Explore Hawaii
Featured Addresses

Pauwela Store, 375 W Kuiaha Rd, Haiku, HI 96708, USA