One Of The Largest Ranches In The Country Is Hiding Right Here In Hawaii And You'll Want To Visit
Most people are surprised to learn that the Hawaiian Islands are home to countless incredible farms, ranches, and sprawling fields. It also might come as a surprise that the Aloha State is actually home to the largest contiguous ranch in the United States. In fact, this working cattle ranch, located on the Big Island, is also one of the country's oldest ranches. Don't believe me? Read on to learn more about this incredible ranch.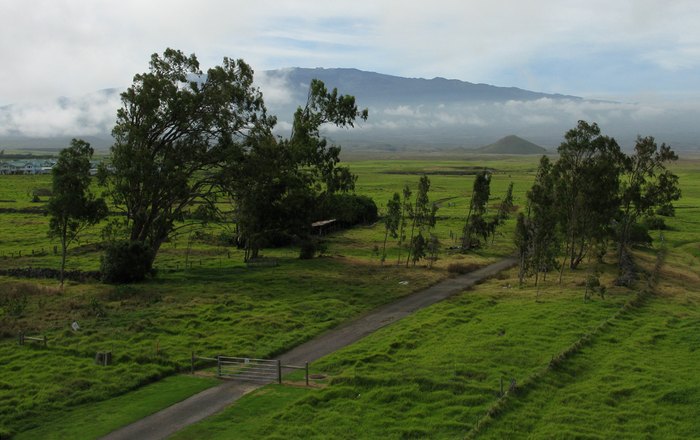 Parker Ranch is located at 66-1304 Mamalahoa Hwy, Waimea, HI, 96743, and is open on weekdays only from 8 a.m. to 4 p.m. For more information, visit their website.
Have you ever visited Parker Ranch in Hawaii? Tell us about it in the comments below, and then click here to read about our favorite Hawaiian farm, the Ali'i Kula Lavender Farm.
Address: Parker Ranch Headquarters, 66-1304 Mamalahoa Hwy, Waimea, HI 96743, USA
Parker Ranch in Hawaii
August 12, 2022
Is Parker Ranch the only place where wild animals roam free in Hawaii?
Hawaii Island is home to scores of cattle, and not just Parker Ranch. The island is actually home to thousands of wild cows that were introduced at the end of the 18th century and roam the forested areas of the island. The massive herds destroyed crops; and while hunting was eventually allowed, many of the feral cattle remain to this day. The best places to spot them are while driving across the middle of the island on the Saddle Road, as well as the Mauna Kea Access Road.
If wild horses are your thing (and really, who wouldn't want to see wild horses?), you can see wild horses roam free in Hawaii in the Hamakua Coast's Waipio Valley. This area is an untouched and beautiful natural wonder home to a breathtaking black sand beach, one of Hawaii's tallest waterfalls, and the infamous wild horses in Hawaii. Wild horses have called this remote valley home as long as anyone can remember, and they are quite used to human guests — but don't be surprised if the wild horses fail to make an appearance during your visit. You'll want to plan out this wild adventure in Hawaii, however; though Waipio Valley is absolutely breathtaking, the road to the valley's floor from the lookout is pretty rough; with an elevation gain of 800 vertical feet in just 0.6 miles, it is actually the steepest road of its length in the entire country. While it is possible to drive the road into Waipio Valley if you have a 4-wheel-drive vehicle, due to the aforementioned challenging terrain, the Waipio Valley is often on the list of prohibited places to take a rental car. While hiking is certainly possible, we think the best way to explore the valley is by horseback, which is certainly befitting of this wild horse-viewing adventure in Hawaii!
Address: Parker Ranch Headquarters, 66-1304 Mamalahoa Hwy, Waimea, HI 96743, USA