The Pancakes At This Hawaii Restaurant Are So Gigantic They Fall Off The Plate
The Hawaiian Islands are home to countless incredible restaurants, especially in the state's major tourist destinations. And while there are more restaurants than we could possibly name in Waikiki alone, some are undoubtedly more remarkable than others. In a sea of overpriced restaurants that serve small portions, there is an excellent eatery that not only serves up gigantic, mouthwatering pancakes but classic American dishes with a Hawaiian flair. Let's dig in.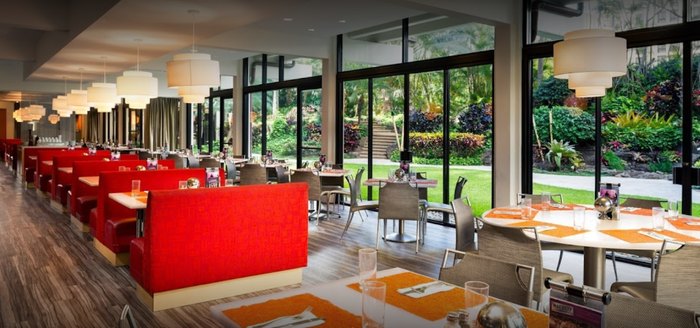 M.A.C. 24/7 is located within the Hilton Waikiki Beach at 2500 Kūhiō Ave., Honolulu, HI 96815, and is open 24 hours a day, seven days a week. If you want to check out their menu and learn more about this classic American eatery, click here.
Do you prefer your pancakes to be of normal size? Check out these 13 Hawaii eateries that serve some of the world's best pancakes.