This Terrifying Swinging Bridge In Hawaii Will Make Your Stomach Drop
Located in a scenic canyon across the street from the Menehune Ditch, the Waimea Swinging Bridge is perhaps one of the area's scariest attractions, and is only suggested for those without a fear of heights. The Waimea Swinging Bridge crosses the Waimea River and provides the only access to farms on the other side. This particular bridge is not to be confused with the more popular – but perhaps a little less terrifying – Hanapepe Swinging Bridge, which also crosses the Waimea River through nearby Hanapepe Town.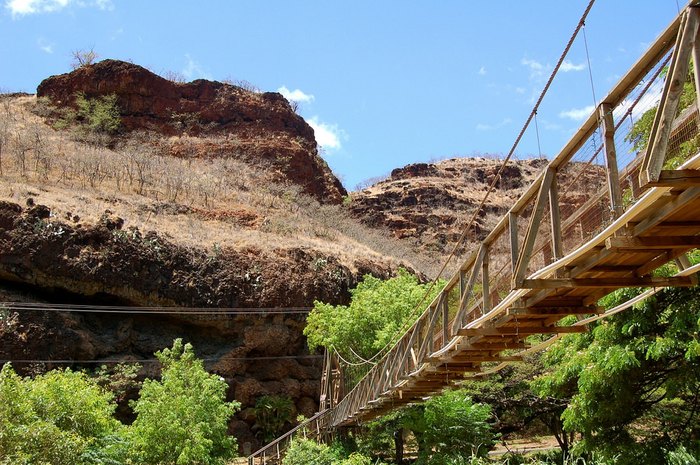 Have you visited this beautiful – and perhaps terrifying – swinging bridge before? What was your experience like?