The Stomach-Dropping Suspended Bridge Walk You Can Only Find In Hawaii
Located on the southern coast of Kauai between Waimea and Koloa is Hanapepe, one of the islands' best-kept secrets. This little beach town is home to 2,600 residents and is often referred to as "Kauai's Biggest Little Town." This charming town is home to shops, eateries and a surprising amount of art galleries, as well as a stomach-dropping swinging bridge that crosses the Waimea River. While the island is full of incredible thrills, like this mountain tubing adventure, the Hanapepe Swinging Bridge is certainly something special.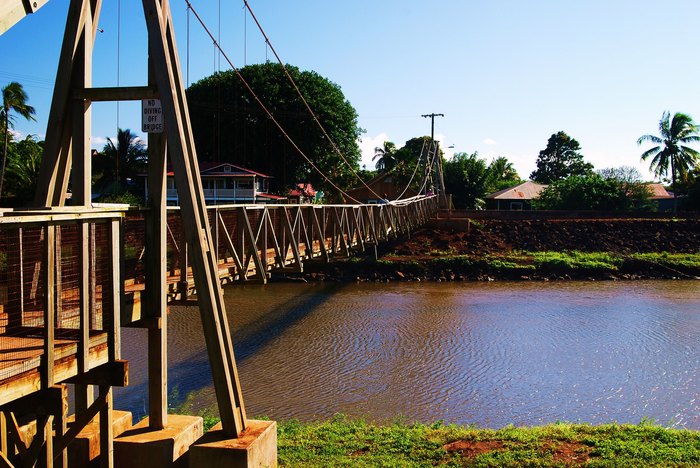 The Hanapepe Swinging Bridge is not to be confused with the nearby Waimea Swinging Bridge, which we featured here. Both bridges cross the Waimea River, though the Hanapepe bridge is by far more popular. Have you walked across either of these swinging bridges in Hawaii? What did you think? Did your stomach drop?
OnlyInYourState may earn compensation through affiliate links in this article.