The Little-Known Church Hiding In Hawaii That Is An Absolute Work Of Art
When Christian missionaries arrived in Hawaii, they brought with them their belief system and the church. From small rural chapels to huge cathedrals located in the heart of Hawaii's capital, the Hawaiian Islands are home to some incredible churches.
While all of Hawaii's churches are stunning in their architecture and the love of those who worship within their walls, there is a little-known chapel hiding on the southern shore of Hawaii Island that is not only one of the prettiest churches you'll find in Hawaii but one with an incredibly inspiring story as well. This is Star of the Sea Painted Church in Kalapana, not to be mistaken with Hawaii Island's more famous painted church, St. Benedict Roman Catholic Church.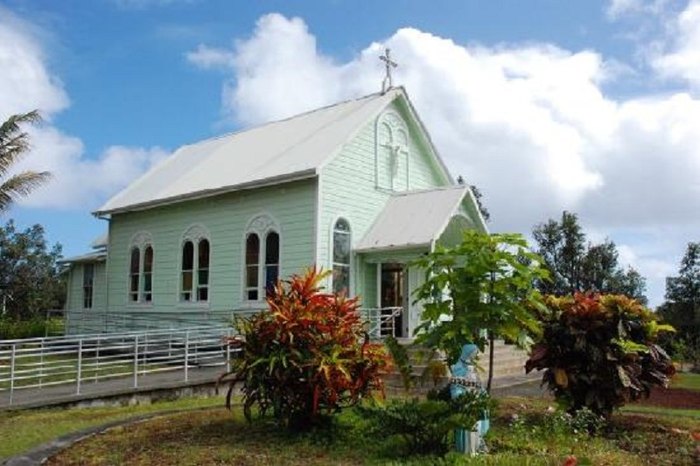 Have you ever seen the wonder of Star of the Sea for yourself? If you're not on Hawaii Island, why not plan a visit to Oahu's stunning Byodo-In Temple instead?