There's No Temple In The World Like This One In Hawaii
Deep in the heart of Palolo Valley, nestled in a residential neighborhood approximately four miles east and inland of downtown Honolulu, sits a beautiful little-known religious institution. The majestic Mu Ryang Sa is the only Korean Buddhist temple outside of Korea, and is a place of absolute magic for those who practice Buddhism, and even for those who simply appreciate the intricacies of eastern architecture and beauty.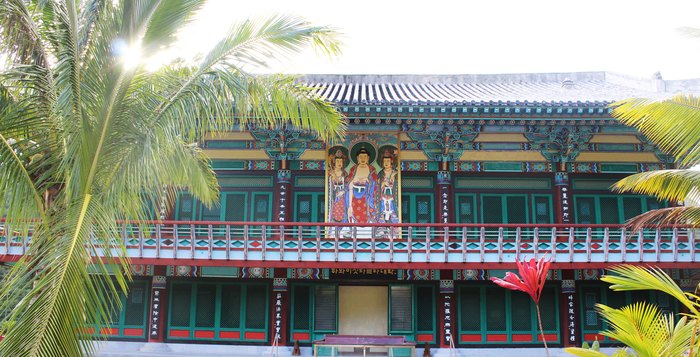 Isn't this temple simply incredible? For more information about the temple, check out Mu Ryang Sa's website, and definitely consider heading over on a Saturday afternoon for meditation. But don't forget to explore the temple grounds while you are there.