If You Grew Up In Hawaii, You Definitely Love These 11 Classic Dishes
As the most isolated population center on earth — located more than 2,000 miles from the closest continent — the Hawaiian Islands are unique. Everything from our culture to the food we eat is a bit different than the mainland. From traditional Hawaiian dishes to those inspired by other cultures, there are certain foods abundant throughout the islands you simply can't find elsewhere. And if you grew up here, you more than likely love these 11 classic dishes and iconic foods in Hawaii.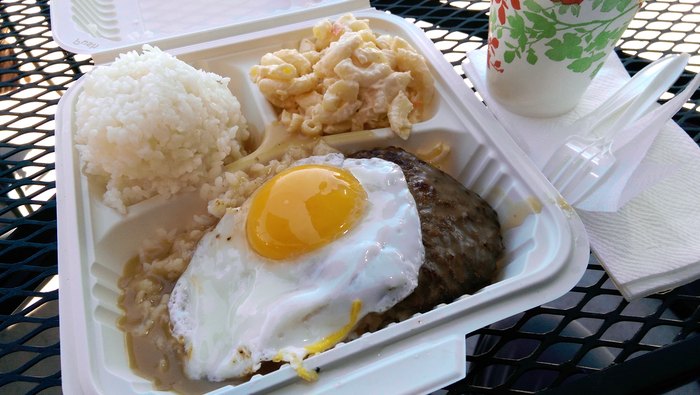 How many of these dishes and iconic foods in Hawaii do you enjoy?
Surprised not to find malasadas or shave ice on this list? We didn't think these Hawaiian favorites could be classified as "dishes," but we're still obsessed. Learn where to find the best malasadas here, and which shops serve the best shave ice here.
OnlyInYourState may earn compensation through affiliate links in this article.
Iconic Foods In Hawaii
June 21, 2021
What restaurants serve the iconic foods of Hawaii?
In Kahului on Maui, there's a wonderful casual restaurant that serves a wide variety of traditional Hawaiian foods. Poi by the Pound not only serves the fresh poi it's known for but also kalua pork, lau lau, ahi poke, loco moco, and more, all cooked by Hawaiian chefs. Known as Hawaii's oldest restaurant, the Manago Hotel Restaurant serves a variety of Hawaiian and American dishes. This eatery is worth a visit for both the history and delicious food.
Where can I find the best shave ice in Hawaii?
One of the best-known foods in Hawaii is shave ice, a cold, sweet treat that's perfect for a hot day. The ice itself is shaved into perfectly soft, fluffy snow and topped with syrup and other sweet flavorings. It's the perfect Hawaiian treat and there are plenty of places around the islands that serve some incredible shave ice. Waiola Shave Ice in Honolulu is actually inside the unassuming Waioloa Store and is said to be the best in the city. Wishing Well Shave Ice in Hanalei on the island of Kauai is a small establishment that's become a local favorite. Using fresh organic fruit sourced from the island, you certainly won't find any better shave ice here. Learn more about these establishments and more in our post, These 11 Shops Serve The Best Shave Ice In Hawaii.
Where can I pick my own food in Hawaii?
Known for some of the freshest produce in the country, Hawaii is filled with farms, but not many allow visitors to pick their own fruit and vegetables. However, one farm that does is Kula Country Farms on Maui which offers u-pick strawberries when in season.
OnlyInYourState may earn compensation through affiliate links in this article.