This Delicious Restaurant In Hawaii On A Rural Country Road Is A Hidden Culinary Gem
When you leave the tourist-packed Waikiki and head to the neighboring islands, you will find the true Hawaii: a rural paradise home to country roads and views that seem to stretch on for miles. And while there are countless quintessential rural spots throughout Hawaii, you're sure to fall in love with the most famous highway in the state and the restaurants you'll find along the way.
Maui's Road to Hana is perhaps the most popular scenic drive on the island — and possibly all of Hawaii. This infamous 64.4-mile highway stretches from Kahului to Hana is popular not for the destination — Hana Town — but for the incredible journey it takes to get there. The highway passes over 59 bridges, features a whopping 620 turns, and many tourists turn around as soon as they make it to Hana. But you shouldn't, and we only need three words to convince you to stop and stay awhile: Hana Ranch Restaurant. Well, actually, it'll take more than three words to explain this incredible restaurant, but we guarantee that, by the time you've finished reading this article, you'll be planning your next road trip to visit this hidden culinary gem.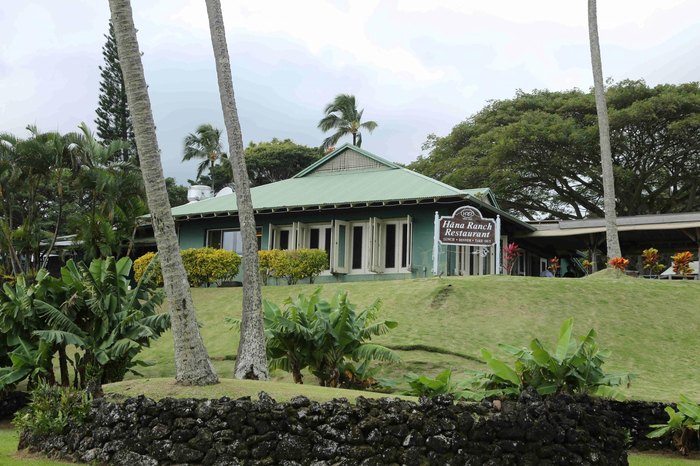 The Hana Ranch Restaurant is located at
5031 Hana Highway on Maui, and is open daily from 11 a.m. to 8:30 p.m.
Love Maui's famous Hana Highway? We think you'll also adore these 11 back roads perfect for your next scenic drive.
OnlyInYourState may earn compensation through affiliate links in this article.