Here Are 6 Of The Most Religious Towns In Georgia
If there are two things that we love in Georgia, it's God and family. Religion is a huge part of our culture here in the south and it's reflected in our family and political values. Georgia is definitely known to be a part of the Bible Belt and one of the most religious states, but there are a few cities that are way more religious than the rest of the state. If you were curious about what the main religion in Georgia, USA is, the answer is Christianity of all different types. You will find many of our state's residents practice Christianity in its various forms. These cities have deep historical roots in Christianity and even feature some of the oldest standing churches in the country. If you love religious history, these towns will make your day. You will love being able to see the gorgeous architecture featured in these lovely buildings. Be sure you also explore the towns around them, as they have lots to offer visitors and locals alike! Check out the 6 most religious towns in Georgia.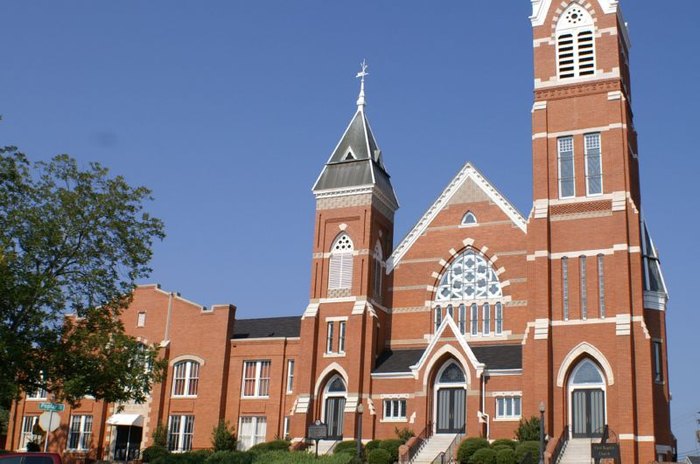 If you were wondering "is Georgia in the Bible Belt?", you have your answer now! Were you surprised by this list? What are some other cities you think should be on this list? Do you know any interesting religious historical facts about these churches? Name them in the comments below. Let us know if you have been to any of these towns and which one you enjoyed visiting most.
OnlyInYourState may earn compensation through affiliate links in this article.
Most Religious States
December 23, 2022
What are the oldest towns in Georgia?
Head to the oldest towns in Georgia if you love history. They are all full of interesting pasts.
What are the smallest towns in Georgia?
The smallest towns in Georgia are perfect getaways for when you want to get out of the bigger cities in the state.
What are the best places to live in Georgia?
The best places to live in Georgia are fantastic places to settle down with your family or simply to start out in a new life.