The Hidden Island In Georgia That You Absolutely Must Visit
Georgia may not boast a tropical climate dotted with palm trees, but there are many different islands along the Georgia coast that definitely deserve recognition and exploration. Take Cumberland Island, for instance, one of the most fascinating places in the Peach State. However, we also have a few places off the Georgia shores that are still hidden gems, even to locals. St. Catherine's Island in Georgia is an overlooked isle off of the southern coast, and it's well worth a visit if you can! Take a look: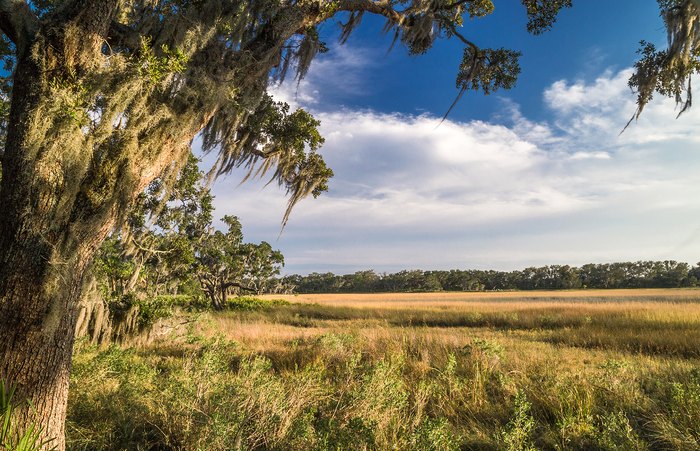 St. Catherine's Island is a protected place in Georgia that deserves the utmost respect from all who visit. To find out more information about this unique preserve and education options, visit the official website.
Looking for a true tropical retreat right here in Georgia? These six places are like an island vacation all year long. 
OnlyInYourState may earn compensation through affiliate links in this article.
More to Explore
St. Catherine's Island in Georgia & Related Info
Does Georgia have any islands?
Georgia's scenic coast runs along 110 miles of the Atlantic, and the state is uniquely home to just over a dozen "barrier islands." This unique chain of islands helps protect Georgia from the brutal ocean while offering stunning coastal views and a phenomenal mix of ecosystems along their mainland halves. For this reason, many of Georgia's 14 barrier islands have become highly sought after vacation destinations, each island boasting its own unique personality. Some are even accessible by car. From north to south, Georgia's 14 barrier islands are:
Little Tybee Island
Blackbeard Island
Sapelo Island
Wolf Island
Little St. Simons Island
Sea Island
Little Cumberland Island
Of these 14 barrier islands, four make up Georgia's "Golden Isles" off the coast of Brunswick, which are so named due to their vibrant natural beauty, ideal weather, and stunning ocean views:
St. Simons Island
Sea Island
Little St. Simons Island
Jekyll Island
What are the best beaches in Georgia?
Beauty is in the eye of the beholder, especially when it comes to the great outdoors and the best spots to catch a few rays. However, Tybee Island is often said to be home to many of Georgia's best beaches. Lake Lanier also earns top marks from beach-goers who prefer to avoid the seasonal island crowds. However, some of the best lake beaches can be found at:
Red Top Mountain State Park
Don Carter State Park
Fort Yargo State Park
Cauble Park
Related Articles
Featured Addresses

Saint Catherines Island, St Catherines Island, Georgia, USA