7 Incredible Georgia Day Trips You Can Take By Train
Our little state is littered with train tracks, as we've already discovered how rich and fruitful the railroad history in Georgia is. But what's so wonderful is the fact that there are still trains chugging along to this day that take passengers and families on day excursions throughout Georgia and even beyond. Here are a few of our favorite day trips in Georgia by train for some inspiration for planning your next railroad adventure! Check them out: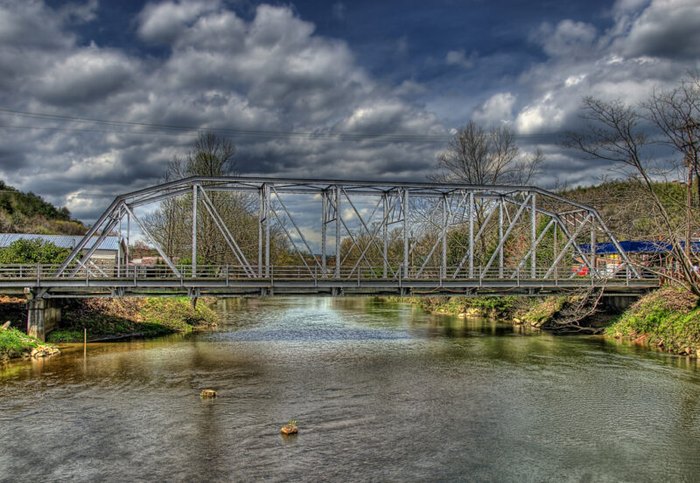 Have you been on any of these trips yet? Do you think you'll take any of these day trips in Georgia anytime soon? How about by train? Let us know what you think in the comments!
OnlyInYourState may earn compensation through affiliate links in this article.
More to Explore
Day Trips In Georgia
Are there train trips in Georgia I can take?
Believe it or not, there are lots!
Some of the most popular train trips in Georgia are the Blue Ridge Scenic Railway, which has definitely earned the descriptor "scenic", the SAM Shortline, which is a ride in a vintage train through several stops, and the Georgia State Railroad Museum, where you can ride steam trains and diesel trains, as well.
There are even more train companies that will take you on out-of-state journeys, too, so it all depends on what you plan to use your train travel for. Of course, for those who prefer more commercial train rides, there's always the old-fashioned Amtrak adventure, too.
How many railroads in Georgia are still in use today?
Georgia is home to an advanced rail system, with 28 freight railroads in operation today. We're also home to the largest intermodal facility on the east coast, and we're proud of our history of using rail systems to transport everything from travelers to goods.
In fact, it was trains that made the Peach State into a cotton-producing powerhouse, as transporting cotton by rail instead of by horse and trailer was efficient and fast. There are over 4,600 miles of railway in use in the state of Georgia.
As of the time of this writing, Georgia is currently considering opportunities for high-speed passenger rail systems, which would run along the federally designated southeast corridor.
What are some ideas for unique day trips in Georgia?
Here at Only In Your State, we're all about unique day trips; lucky for those of us who live in the Peach State, there are tons to choose from. Some of our favorites include:
The luxurious Red Clay Resort, in Cohutta, will relax you more deeply than you've ever relaxed, and for those who prefer a little more natural awe when they're taking it easy, there's always Panther Creek Falls, which is a super-photogenic waterfall in Clarksville. Of course, that's not all there is - the possibilities are endless, or so it seems.
There's also the East Palisades Hiking Trail, which will take you to a secret spot that you can't miss, and Abernathy Park, which is an intriguing adventure park with sculptures, art installations, and plenty of room for the kids to play. Check this list out for more ideas for day trips in Georgia!
Related Articles
Explore Georgia