These 10 Hole In The Wall BBQ Restaurants In Florida Are Great Places To Eat
The states that come to mind when you bring up barbecue probably include Texas, Tennessee, and North Carolina. Florida might not be one of the first places you think of, but after you visit a few of the places on this list, you just might change your mind. There's nothing better than a good meal, and these are some of the best BBQ restaurants in Florida, worthy of a road trip from any corner of the state. In no particular order, here are some of our favorite hole-in-the-wall BBQ restaurants where you can get finger-licking-good BBQ.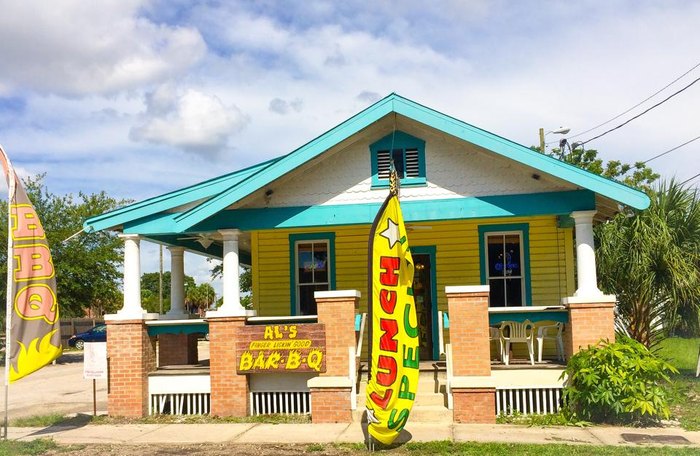 Our state may not be known for BBQ, but we still managed to come up with a hefty list of the best BBQ restaurants in Florida. How many of these have you tried? What's your favorite barbecue joint in Florida? Let us know in the comments below!
OnlyInYourState may earn compensation through affiliate links in this article.
More to Explore
Best BBQ Restaurants in Florida
Is Florida known for BBQ?
Florida is known for many different types of food, but BBQ isn't one of them. When most people think of Florida cuisine, Cuban or Southern comfort food probably come to mind, but that's slowly changing as more and more pitmasters fire up their grills with delicious BBQ. Even though our state isn't known for BBQ, there are countless local restaurants in Florida that are serving some incredible BBQ.
What style of BBQ can be found in Florida?
You can find every different style of BBQ in Florida. From North Carolina to Alabama style, Florida has several restaurants that are serving multiple different styles of BBQ. So no matter whether you prefer a vinegar or a white sauce, there's a restaurant in the state doing it and they are the best BBQ restaurants in Florida.
What are the other best hole in the wall restaurants in Florida?
Sometimes the most incredible restaurants can be hiding behind unassuming exteriors. They're often the places that will remember your face and welcome you like family, adding a memorable moment to an already incredible meal. Some of the best hole in the wall restaurants in Florida include Hole In The Wall Seafood in Apalachicola, The Burg Bar & Grill in St. Petersburg, and BeckyJack's Food Shack in Week Wachee.
Related Articles
Explore Florida