This Creepy Day Trip Through The Spookiest Places In Florida Is Perfect For Fall
Are you the type of Floridian that enjoys visiting the creepiest, most haunted places in Florida? Do you scour the internet looking for new paranormal places to uncover? If so, then this day trip is for you. But really, even if you are a fan of history with a little bit of haunt thrown in, you'll have fun on this trip. We've officially entered into spooky season, which means if you're ready to start peppering in some Florida fright, buckle your seatbelts.
The entire trip is around 4 hours long, which means you'll have plenty of time to get out and explore each spot within the day. But, if you want to turn the trip into a fun weekend excursion, have at it! Check out the entire Google Map itinerary here.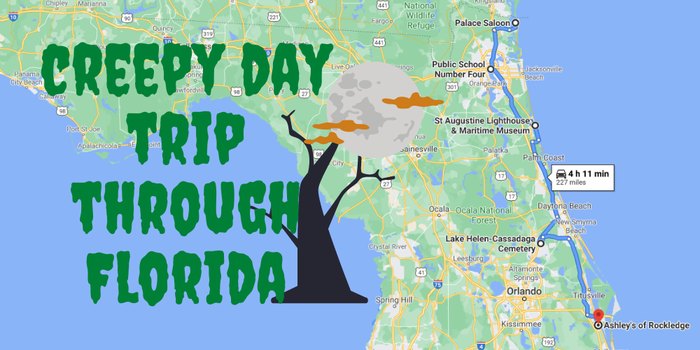 So, what do you think about the most haunted places in Florida? Would you tackle them all in one day?? Make sure to let us know in the comments section! Or if you have any other places to add to this road trip for your fellow readers, make sure to sound off.
Address: 117 Centre St, Fernandina Beach, FL 32034, USA
Address: Jacksonville, FL 32204, USA
Address: St Augustine Lighthouse & Maritime Museum, 100 Red Cox Dr, St. Augustine, FL 32080, USA
Address: Lake Helen, FL 32744, USA
Address: 1609 US-1, Rockledge, FL 32955, USA