Take A Look Back At What Florida Looked Like 100 Years Ago
Have you ever wished you could go back in time? If you could, Florida would be a great place to do so. There's a reason so many people speak fondly of Old Florida and the way things used to be. Florida has a unique and fascinating history, and unless you're sitting down with a bunch of locals who are sharing their tall tales, these old photos of Florida may just have to do the trick in taking you back a century. While some dates for these photos that are provided are approximations, the photos themselves should all be at least a century old.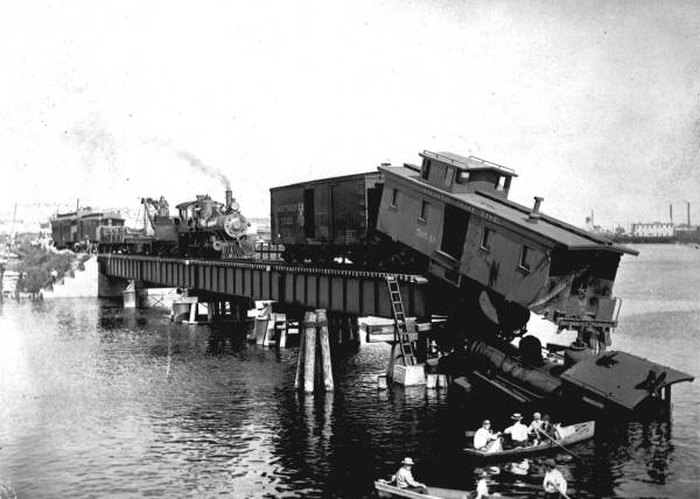 What do you think of these old photos of Florida? Did you have any favorites? How different are these places today? Please share your comments with us below!
Also, if you want more old photos of Florida, make sure to take a look at these 27 vintage photos taken of Key West in the 1930s.
OnlyInYourState may earn compensation through affiliate links in this article.
Old Photos of Florida
July 11, 2020
What are the best things about living in Florida?
Life in Florida can seem pretty fantastic, especially when you ask the right people. Since Florida is one of the states with the largest number of retirees, life can't get much better for many. There are so many wonderful aspects to living in Florida, no matter the city, that are worth mentioning. For instance, the beaches cannot be rivaled anywhere else in the United States. Also, the culture of many beach towns is relaxed and easy-going. If you go more inland to Florida, you'll find bustling agriculture and farmlands. Another wonderful thing about living in Florida is the ever-growing food scene. Restaurants of all different cuisines pop up from coast to coast, making dining in Florida a real treat. If you need some more reasons why living in Florida is great, click here.
Where can I find more of the best photos of Florida?
If you're looking for more historic photos of Florida, don't worry, we have plenty! Luckily for us, many residents and visitors have taken and shared their photos of Florida over the years, and we've created a few lists where you can see some of the best all in one shot. For instance, take a look at these 30 vintage photos of Florida in the 1950s! Or, you can also check out what these popular Florida landmarks looked like back in the day.
Where should I go to take photos of Florida?
While you likely won't be able to snap photos of Florida a century ago, you can still head out throughout the state to snag some photos that maybe will be enjoyed 100 years in the future! There are so many wonderful places in Florida to capture photos, from down in the Keys all the way to St. Augustine. No matter where you go in Florida, beauty awaits.
OnlyInYourState may earn compensation through affiliate links in this article.