These 9 Unique Restaurants In Colorado Will Give You An Unforgettable Dining Experience
Are you craving a restaurant with an atmosphere that's just as memorable as the food? Believe it or not, it isn't too hard to come by in Colorado! From classic American cuisine to internationally-inspired dishes, there's just no shortage of memorable meals to enjoy here in the Centennial State. Without further ado, we present to you some truly unique restaurants in Colorado you'll want to make a point of visiting.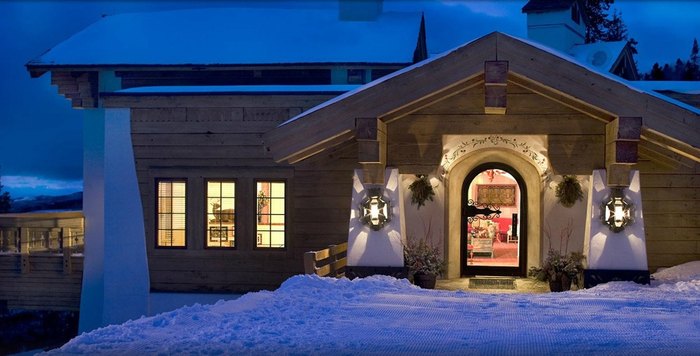 What are some of your favorite unique restaurants in Colorado? Be sure to share them with us in the comments below — we'd love to hear all about your dining adventures!
Address: Game Creek Chalet, Main Vail, Vail, CO 81657, USA
Address: Williams & Graham, 3160 Tejon St, Denver, CO 80211, USA
Address: Sagebrush BBQ & Grill, 1101 Grand Ave, Grand Lake, CO 80447, USA
Address: Forest Room 5, 2532 15th St, Denver, CO 80211, USA
Address: Pepper Tree Restaurant, 888 W Moreno Ave, Colorado Springs, CO 80905, USA
Address: Mario's Double Daughter's Salotto, 1632 Market St, Denver, CO 80202, USA
Address: Casa Bonita, 6715 W Colfax Ave, Lakewood, CO 80214, USA
Address: Adrift, 218 S Broadway, Denver, CO 80209, USA
unique restaurants in Colorado
September 27, 2021
What are some of the most popular restaurants in Colorado?
While Colorado may be most famous for its beautiful outdoor attractions, ski resorts, and parks, it's also true that the Centennial State has some of the best dining in the country. If you're curious to try some of the most popular restaurants in Colorado, the following list would be a great place to start: Annette, Acorn, Rioja, Edelweiss German Restaurant, Linger, Lazy Dog Restaurant & Bar, Tavernetta, Work & Class, Table 6, Fruition Restaurant, Alchemy, Odyssey Gastropub, El Five, the Rabbit Hole, Mercantile Dining and Provision, Shuga's, Cart-Driver, Mizuna, and Prohibition. Looking for some lesser-known spots? Check out our list of hole-in-the-wall restaurants in Colorado that will impress just about anyone.
Where can I find some of the best barbecue in Colorado?
When most people think of barbecue, they likely think of destinations such as Texas, Kansas City, or really anywhere in the South. Yet Colorado is home to its fair share of mouthwatering barbecue restaurants. The next time you're craving ribs, pulled pork, and smoked chicken, you can check out any of the following BBQ joints in Colorado: BBQ Heaven, Rudy's Country Store and Bar-B-Q, Bird Dog BBQ, Smokin Yard's BBQ, Front Range Barbecue, Broken Bones Smokin' Good Barbecue, Hogwood BBQ, Billy Sims Barbecue, Roaming Buffalo Bar-B-Que, and All Smoked Up BBQ. Looking for more? Check out our previous article: 9 BBQ Joints In Colorado That Will Leave Your Mouth Watering Uncontrollably.
Address: Game Creek Chalet, Main Vail, Vail, CO 81657, USA
Address: Williams & Graham, 3160 Tejon St, Denver, CO 80211, USA
Address: Sagebrush BBQ & Grill, 1101 Grand Ave, Grand Lake, CO 80447, USA
Address: Forest Room 5, 2532 15th St, Denver, CO 80211, USA
Address: Pepper Tree Restaurant, 888 W Moreno Ave, Colorado Springs, CO 80905, USA
Address: Mario's Double Daughter's Salotto, 1632 Market St, Denver, CO 80202, USA
Address: Casa Bonita, 6715 W Colfax Ave, Lakewood, CO 80214, USA
Address: Adrift, 218 S Broadway, Denver, CO 80209, USA