A Hidden Destination Near Denver, The Wild Animal Sanctuary Is A Secret Only Locals Know About
While City Park's Denver Zoo boasts nearly 2 million visitors per year, the wonderful Wild Animal Sanctuary in Keenesburg, Colorado, sees only about 200,000 guests annually. Over the last 20 years, this incredibly unique facility has rescued more than 1,000 animals from captivity, and with over 400 large carnivores under their care, they are the largest carnivore sanctuary in the world. Visit today and see how the Wild Animal Sanctuary in Colorado is rescuing, rehabilitating, and restoring health and dignity to unfortunate animals who have suffered abuse and neglect at the hands of humans. Hats off to this institution for pioneering a whole new way to view and appreciate wildlife.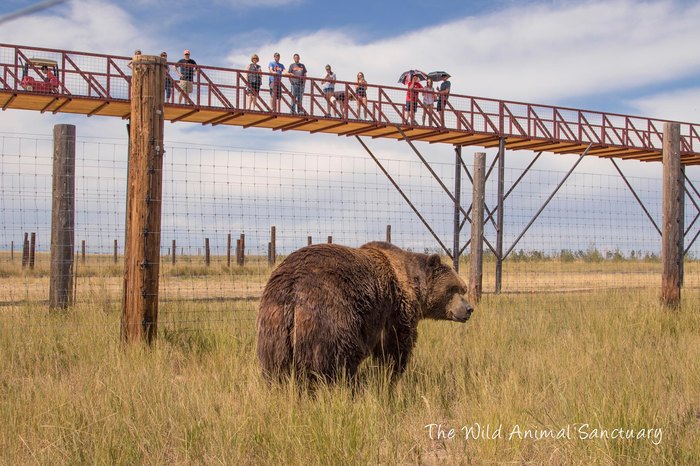 Have you visited the Wild Animal Sanctuary near Denver before? We'd love to hear all about your experiences there. If you're looking for another wondrous one-of-a-kind attraction near Denver, check out The Chapel On the Rock. You will not be disappointed!
Address: 2999 Co Rd 53, Keenesburg, CO 80643, USA
OnlyInYourState may earn compensation through affiliate links in this article.
The Wild Animal Sanctuary In Colorado
May 21, 2020
Where can I go in Colorado that only the locals know about?
Colorado, with its endless hiking trails and breathtaking natural wonders, is a treasure trove of experiences just waiting to be discovered. If you're looking for some off-the-beaten-path destinations that only locals know about, you might start by exploring the state's small towns. Colorado's small towns hold endless history and fascination, as many of these communities were established during the Gold Rush of the nineteenth century. In fact, some of these towns have since been abandoned and now stand as ghost towns. You can learn more about Colorado's ghost towns by clicking here.
What are the best local attractions in Colorado?
When it comes to local attractions in Colorado, it's hard to beat Rocky Mountain National Park. This expansive, high-altitude park belongs on every outdoor lover's bucket list. Inside the park, visitors will discover soaring peaks, beautiful alpine meadows, and enough hiking trails to fill a lifetime. Other must-see local attractions include Mesa Verde National Park, the ski town of Aspen, Garden of the Gods, Pikes Peak, and Maroon Bells-Snowmass Wilderness. For more incredible destinations in Colorado, be sure to check out this hidden wonders road trip through the state.
What are the best road trips through Colorado?
Colorado is a sizable state, so exploring by car is one of the best ways to make the most of your time. Each corner of the Rocky Mountain State is filled with an abundance of natural beauty and noteworthy attractions. If you're a fan of waterfalls, you can't go wrong with the ultimate waterfall road trip through Colorado. If you consider yourself a foodie, don't miss out on this customizable taco trail. Or, if you're looking for something a bit out of the ordinary, you might be curious to take this bargain lover's road trip to some of the best thrift stores in the state. Happy exploring!
Address: 2999 Co Rd 53, Keenesburg, CO 80643, USA
OnlyInYourState may earn compensation through affiliate links in this article.