Here Are The 8 Most Dangerous Places In Denver After Dark
The Mile High City is a lively, progressive metropolis with much to offer in the way of art, food, culture, (and legal substances), and as a result, the flood of new residents continues to swell with every passing year. While it can be exhilarating to live and work in a city that remains in a constant state of flux, growth, and change also come with unfortunate consequences, leading many to wonder, "Is Denver safe?" Although we live in a fairly safe city, the increase in population has also resulted in an increase in crime, which means there are some bad areas of Denver. Based on the number of offenses and crime density per square mile, here are the eight most dangerous neighborhoods in Denver.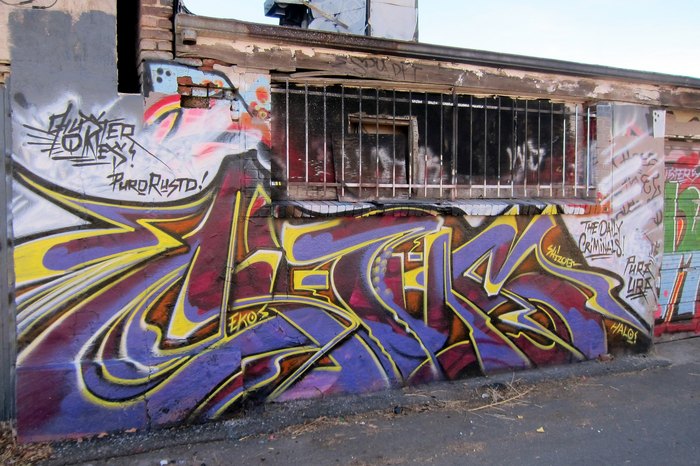 So, did you know these were the worst neighborhoods in Denver? Where do you think the most dangerous neighborhoods in Denver are? Have any opinions on the best neighborhoods near Denver? Tell us.
Now that we've focused on the bad parts of Denver, let's shift the focus to something much happier – why not book a trip to see the best neighborhoods near Denver?
OnlyInYourState may earn compensation through affiliate links in this article. As an Amazon Associate, we earn from qualifying purchases.
More to Explore
Most Dangerous Neighborhoods In Denver
Where is the creepiest town near Denver?
The creepiest town near Denver is Gilman.
The places to avoid in and around the city don't end with the most dangerous neighborhoods in Denver. There's also Gilman, the creepiest ghost town near Denver. At one time, it was a flourishing town with several businesses; however, everything came to a sudden halt in 1984, when it was deemed inhabitable by the EPA due to the presence of hazardous waste.
What is the most scenic town near Denver?
The most scenic town near Denver is Evergreen.
Just like there are bad areas in and around Denver, there are tons of amazing small towns near Denver, including Evergreen. Easily one of the most scenic towns in Denver, its Main Street is bordered by a towering wall of boulders and the idyllic Bear Creek. There's more to Evergreen than stunning natural beauty, though. The charming downtown boasts eateries, boutiques, and more, making it a great choice for an in-state escape.
Related Articles