Here Are The Top 11 Christmas Towns In Colorado. They're Magical.
There are few experiences more magical than Christmas in Colorado. With its snowy peaks and dazzling light displays, the Centennial State truly seems tailor-made for the holiday season. Nowhere is that more apparent than in our small towns. Wonderful in any season, these places seem to get an extra dose of magic – and snow – this time of year. So, if you're looking for picture-perfect settings that will ignite your holiday spirit, we've compiled a list of the best Christmas towns in Colorado. There's so jolly, in fact, that you wouldn't be surprised to run into Old St. Nick himself! How many of these 11 magical Christmas destinations in Colorado have you visited?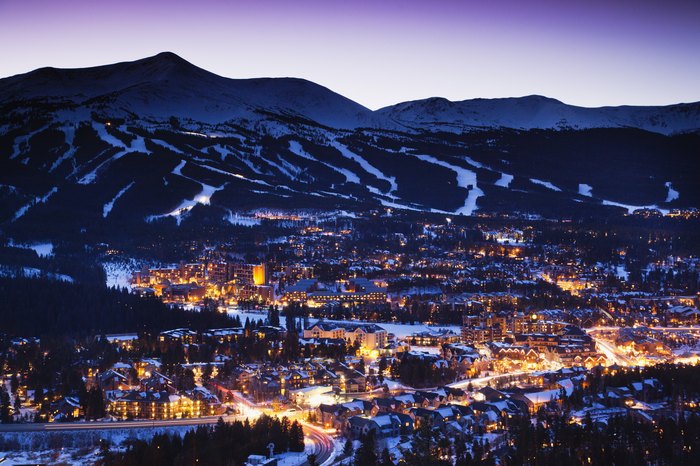 Which of these best Christmas towns in Colorado is your favorite? Have you been to any of these and are there other towns throughout the state that are just as magical? Tell us in the comments! And while you're here, how about planning a road trip to some favorite Colorado Christmas towns?
OnlyInYourState may earn compensation through affiliate links in this article.
best christmas towns in Colorado
December 02, 2020
Is Colorado a good place to visit during the winter?
Colorado is simply wonderful during the wintertime! Many people believe that Colorado can be too cold to enjoy this time of year, but for those eager to embrace the great outdoors, the winter proves to be magical. Of course, not every day in Colorado is snowy. Sometimes, there are bouts of unseasonably warm weather that make it possible to hike your favorite trails. Other wintertime activities include skiing, snowshoeing, snowboarding, snow tubing, and more. Or, you can simply stroll through the charming downtowns outlined above.
What are the best Christmas events in Colorado?
Christmastime in Colorado is a magical experience, no matter which area of the state you're visiting. Some of the most exciting Christmas events in Colorado include the Lighting of Breckenridge & Race of the Santas in Breck, the Polar Express Train Ride in Durango, the Santa Express at Royal Gorge Railroad in Canon City, the Parade of Lights in Denver, the Denver Zoo Lights, A Cripple Creek Christmas Carol in Cripple Creek, and Christmas Stroll: Dickens on the Avenue in Cold Colorado City, Colorado Springs. Have you ever attended any of these family-friendly Christmas events in Colorado?
What are some lesser-known ski resorts in Colorado?
Many of Colorado's ski resorts are known the world over. These include Breckenridge, Vail, Telluride, and Aspen. However, there are plenty of additional resorts to visit during the winter that won't draw nearly as many crowds. Some of these places include Crested Butte, Powderhorn, Winter Park, Monarch, and Steamboat. Which of these lesser-known ski resorts have you and your family visited?