The 18 Most Haunted Places Across America That Are Sure To Give You Nightmares
This time of year, as the days grow shorter, colder, and darker, it's easy to let your imagination run away from you. Mother Nature's third act is breathtakingly beautiful; but there's a tension underlying the season, as the foliage and landscape are quite literally dying right before our eyes. And this is what sets the tone for Halloween – and all its frightening fantasies. The U.S. is full of abandoned places and ghost towns; these sites are accessible, well-known, and widely explored by folks of all ages. We've already covered the best haunted houses but today we're turning our attention to the dark side: actual haunted places in the US that most wouldn't dare explore. If you're up for trespassing upon these haunted grounds, be warned: they aren't for the faint of heart.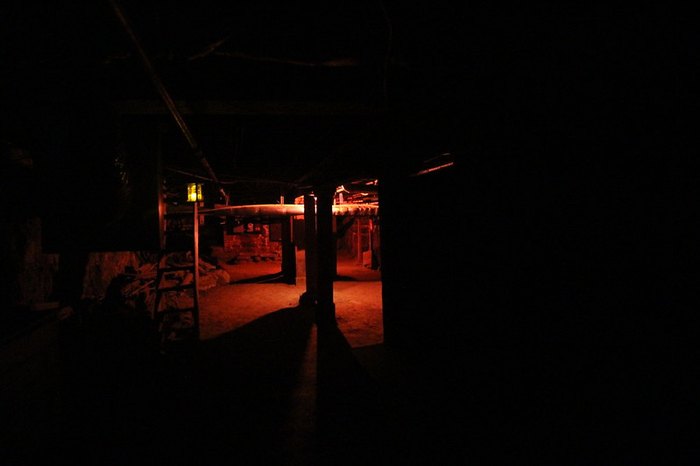 These haunted places in the US will truly send shivers down your spine. Have you explored any of these haunted places in America before? Do you know of any brave souls who have? Share your most haunting stories with us with a comment.
One of the best places to visit in the US if you love a good scare is New Orleans. Take this haunted ghost tour, for example.
Stay up-to-date on the latest bucket-list-worthy adventures across the U.S. by subscribing to our Bucket List Newsletter.
OnlyInYourState may earn compensation through affiliate links in this article. As an Amazon Associate, we earn from qualifying purchases.
More to Explore
More abandoned places to visit in the US
What are some places in the US that have been abandoned?
Magnolia Beach Club, Pawleys Island, SC: The Magnolia Beach Resort was a unique spot for its time - it was one of the only African-American beach resorts on the East Coast between Miami and New York City. It opened in the 1930s when segregation laws prevented African Americans from entering many white-only establishments. Esteemed entertainers like Duke Ellington and Ray Charles lit the halls with smiles at a difficult time in American history. Hurricane Hazel destroyed the resort in 1954, but it went through a partial restoration before financial hardships caused its abandonment in the late 1960s. Hurricane Hugo hit the resort in 1989, so now only a few remnants remain of this once thriving and lively resort.
Fun Spot Amusement Park & Zoo, Angola, IN: There is nothing more eery than an abandoned amusement park - all the lingering laughter seems to echo from the shell of this once great park. The theme park and zoo first opened in 1956 and its claim to fame was having the only inversion roller coaster in Indiana until 2008 when the park shut down. It still remains relatively intact after all of these years.
Portlock, Alaska: The story of this abandoned village in Alaska is quite interesting - and a bit creepy. This was one of the first settlements on the Kenai Peninsula in the 1780s, even though the Aleut people lived on the Southern tip of the Kenai Peninsula for thousands of years. The town was abandoned in 1950 leaving a mine tunnel, a few pieces of cannery equipment, and the remnants of a few houses. It was abandoned after decades of unexplained murders by "a big hairy creature." Yes, Big Foot! As far back as 1905 there were reports of something mysterious "bothering" the camp. All throughout its history bodies were found, miners went missing, and giant footprints were discovered...
Related Articles