Take A Ghost Tour Of The Most Haunted Ship In America For A Thrill You'll Never Forget
If there's one destination in California that's infamous for its paranormal activity, it's the Queen Mary. Deemed one of the Top 10 Most Haunted Places by Time Magazine and largely considered to be the most haunted ship in the U.S., this landmark has attracted both history buffs and ghost hunters alike for decades. If you're curious — and brave enough — to venture on board this ghostly ship, you can join Ghost Hunts USA for an unforgettable overnight ghost tour. Plus, there's even an option to book a room aboard the ship after your tour…should you dare. You'll experience firsthand why the Queen Mary has become such a hotbed of ghostly activity on this thrilling adventure.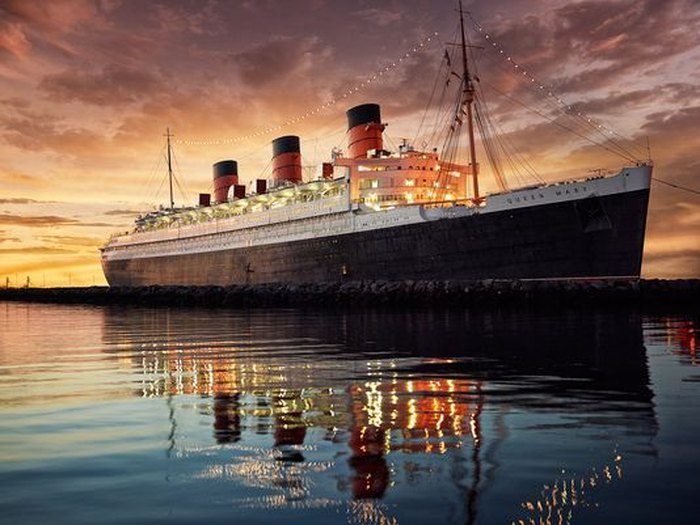 So whether you're curious to experience this luxury liner from the 1930s or are determined to encounter something ghostly, you'll relish your experience on an authentic ghost tour of the famous Queen Mary. Ghost Hunts USA has various dates available, which you can check by visiting their website. Ready to book your tickets? Click here!
The Queen Mary is located at 1126 Queens Hwy, Long Beach, CA 90802.