The Hike In Arizona That Takes You To Not One, But THREE Insanely Beautiful Waterfalls
Aside from the handful of annual snowfalls, many popular summertime hikes here in Arizona can be accessed year-round. We'd even argue that winter, with its bearable temperatures and sparse crowds, is a better time to visit places like Havasu Falls. Getting to this famed natural wonder requires quite the trek, but your efforts will be rewarded with second and third waterfalls that not many people know exist if you continue just a few miles further. Your eyes aren't ready to take in these mesmerizing views: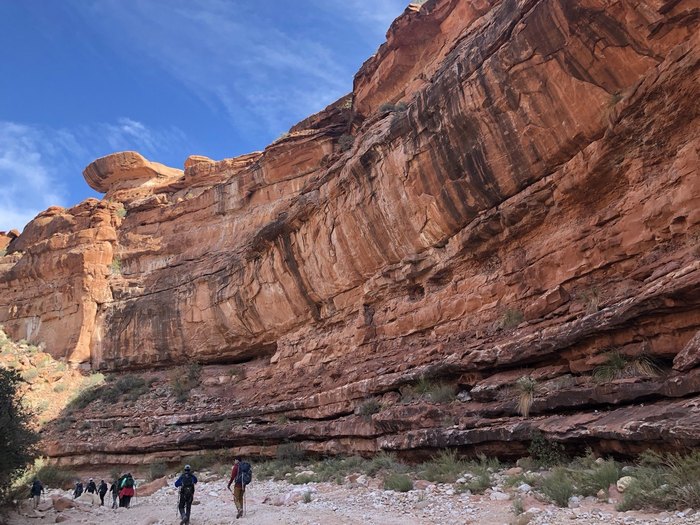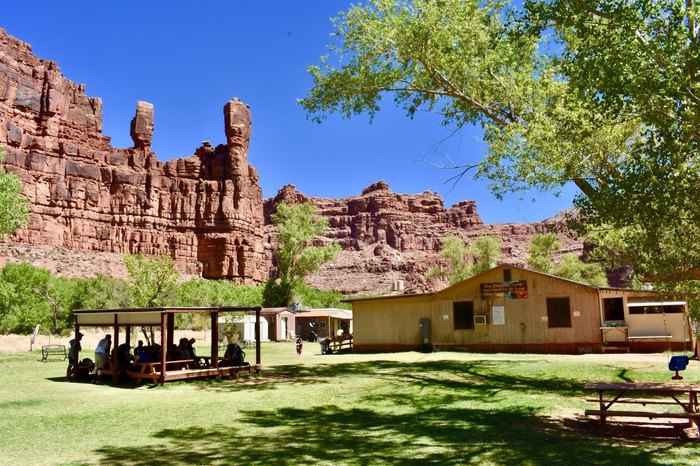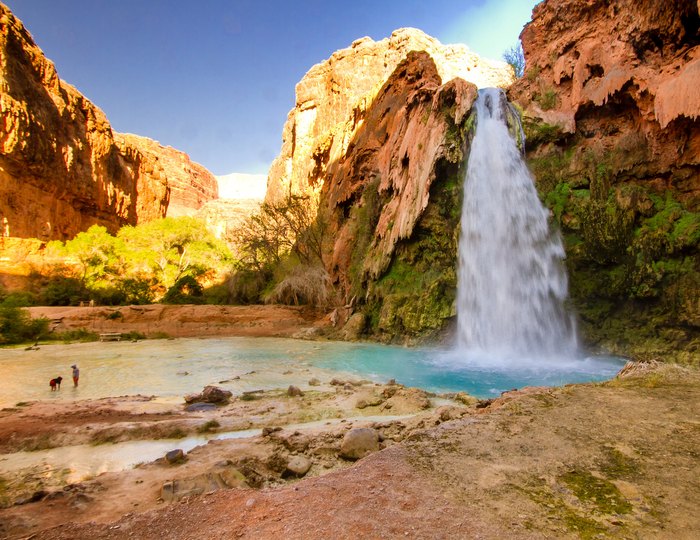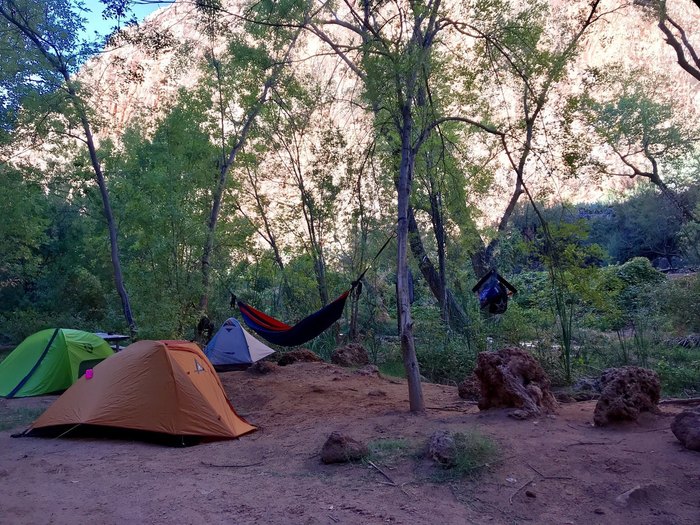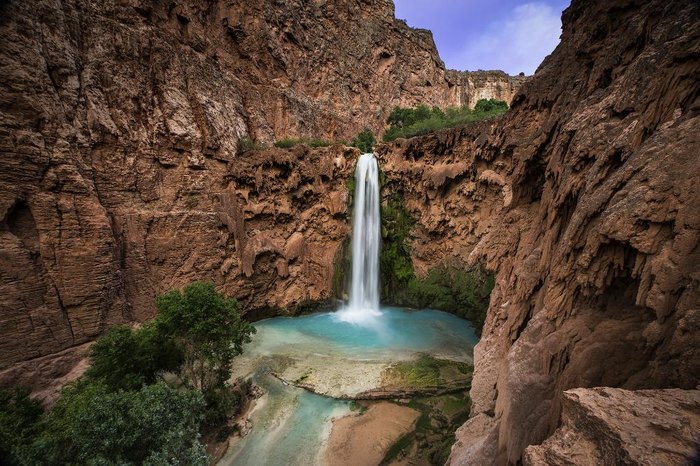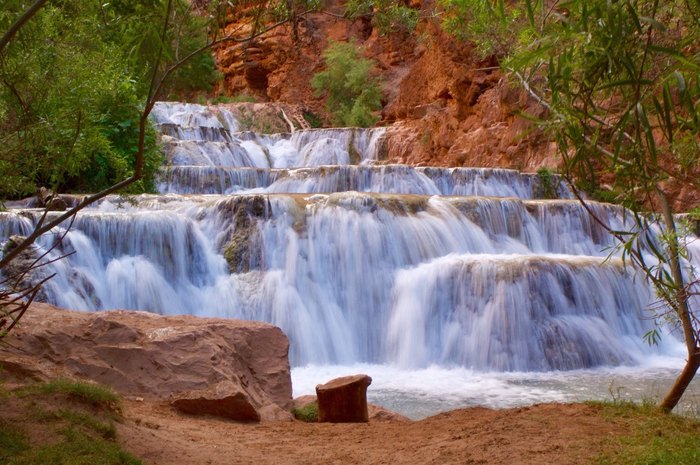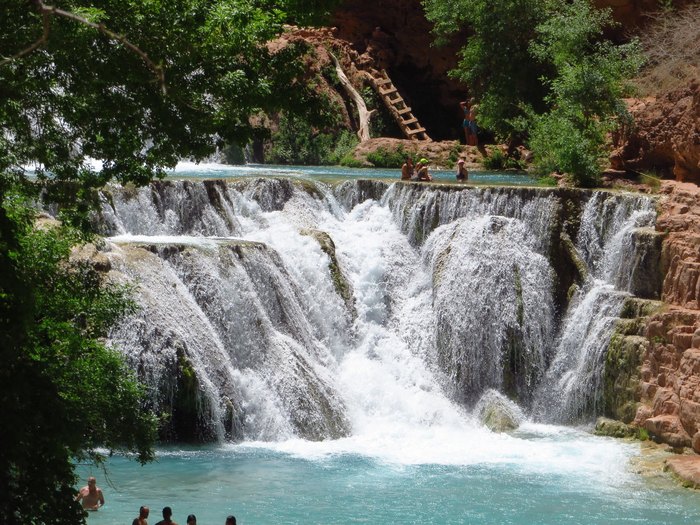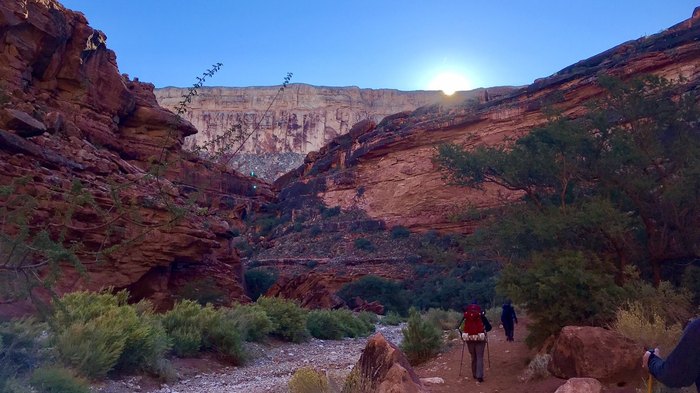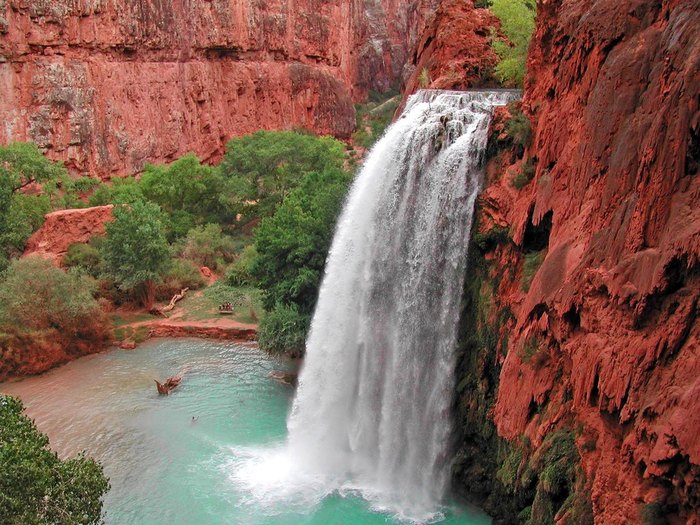 Did you know this trail had so many waterfalls? How many of them have you seen? Let us know in the comments, and don't forget to share photos of your adventures on the Arizona Nature Lovers Facebook group!
For more Arizona waterfalls, check out these 6 Gorgeous Arizona Waterfalls Hiding In Plain Sight With No Hiking Required.
OnlyInYourState may earn compensation through affiliate links in this article.
Address: Grand Canyon, Arizona 86052, USA
Waterfall Hikes Near Me
February 28, 2022
What are some amazing hiking trails with waterfalls in Arizona?  
There are more than 3,200 incredible hiking trails in Arizona. It's a hotspot for hikers, mountain climbers, bike riders, and adventurers thanks to its surreal and beautiful landscapes that tend to vary wildly. Of those 3,200+ hiking trails in Arizona, at least 100 of them involve waterfalls in some way, which comes as a surprise to many who tend to think that the Copper State is a boring desert wasteland. Some of our favorite hiking trails with waterfalls in Arizona include the absolutely amazing Fossil Creek Falls Trail, which is nestled inside the Fossil Creek Wilderness and comes in at 2.6 miles long. It's not terribly hard, and it leads to one of Arizona's most amazing natural waterfalls. Another favorite is the Blue Wash Trail, which is found in the Tonto National Forest. It's of a similar length and difficulty, and it leads to a small but lovely little fall. Oh, and no list of Arizona waterfalls would be complete without mentioning the positively unreal Havasu Falls, which requires a difficult 10+ mile hike to access, but is so beyond worth it. Learn more about Havasu Falls and the hike to get there in this article.  
How many waterfalls in Arizona are there?  
Most people don't think about waterfalls when they think of Arizona; they think of things like the Grand Canyon, saguaro cacti, and maybe the red rocks of Sedona, but waterfalls just don't tend to be on that list. Maybe they ought to, though, because Arizona is home to at least 15 known waterfalls, many of which are seasonal or only show up following snowmelt or a good rainstorm, but all of which are breathtaking and put Arizona on the waterfall destination map all the same. Our favorites include the above-mentioned Havasu Falls and many of its siblings, Ribbon Falls, Pacheta Falls, Hidden Falls... the list goes on. Arizona is an amazing destination for lovers of vibrant and breathtaking landscapes!