You Can Drive Right Up To A Little-Known Waterfall On This Unique Day Trip In Arizona
Arizona is no stranger to hidden waterfalls, but Workman Creek Falls just might be the least-known of them all. Nestled deep within the Tonto National Forest, this 200-foot-tall cascade is a sight for sore eyes. The best part? You can drive right up to it – no hiking required.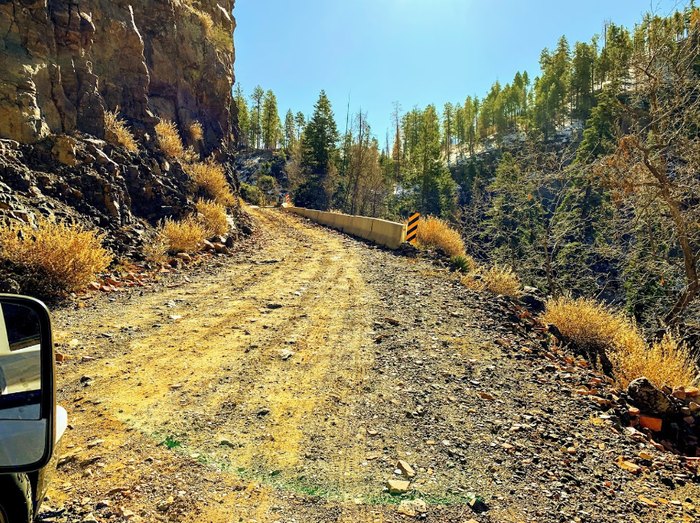 Please note: There are a number of abandoned uranium mines in the area, and we cannot stress enough: do not enter them due to radioactivity. Also, sometimes there are closures in this area – always check the official USDA website for the most up-to-date info before you go.
Have you ever driven to Workman Creek Falls? If so, we'd love to hear all about your experience! Tell us in the comments. If you enjoyed this, you might enjoy some of our other easy-access natural wonders in Arizona.
Address: Workman Creek Falls, Arizona 85554, USA
OnlyInYourState may earn compensation through affiliate links in this article.
Workman Creek Falls
October 06, 2022
Where is Workman Creek Falls in Arizona?  
Tucked away in rural Gila County is one of the most underrated waterfalls in Arizona that even most locals don't even know about. It's the impressive, 200-foot-tall Workman Creek Falls, and it's astonishingly beautiful. The entire area is quite amazing; it's probably one of our favorite places to explore in Arizona, thanks in part to the fact that so few people know about it.  
What are some waterfalls in Arizona to add to my bucket list?  
Life in Arizona is a lot more beautiful than one might expect. All too many people seem to think Arizona is made of desert, heat, and boredom, but this couldn't be further from the truth. As it turns out, there are lots of natural wonders in Arizona – many of which are literal waterfalls! Perhaps the single most famous waterfall in AZ is Havasu Falls, an incredible, turquoise-blue cascade nestled within the Grand Canyon that requires one of the most rigorous hikes in Arizona to access. On the way, you'll also experience other waterfalls, like Fifty Foot and Lower Navajo. Other Arizona waterfalls include the falls you'll find at Fossil Creek, the seasonal waterfall within Oak Creek Canyon, and, of course, Hidden Falls. 
What are some fun day trips in Arizona I can do? 
The ideas for fun day trips in Arizona are truly only as limited as your imagination (and just what it is you're hoping to do). Some of our favorite AZ day trips include a magical visit to the iconic Antelope Canyon, a relaxing visit to Arizona's wine county and some of the best wineries in Arizona, a Grand Canyon train excursion, a good day full of wandering around downtown Sedona, Wickenburg, or Cave Creek, and so many more. Fans of ghost towns will love our Arizona ghost town road trips, and lovers of nature will want to try our Arizona waterfalls road trip.  
Address: Workman Creek Falls, Arizona 85554, USA
OnlyInYourState may earn compensation through affiliate links in this article.