The Ultimate Bucket List For Anyone In Arizona Who Loves Waterfall Hikes
Let's face it, by the end of monsoon season, some parts of Arizona are teeming with places that are ideal to get out and chase waterfalls. What follows is a handy list of the seven waterfalls that belong on the bucket list of any Arizonan who loves waterfall hikes. How many have you already hiked to, and which ones do you need to see?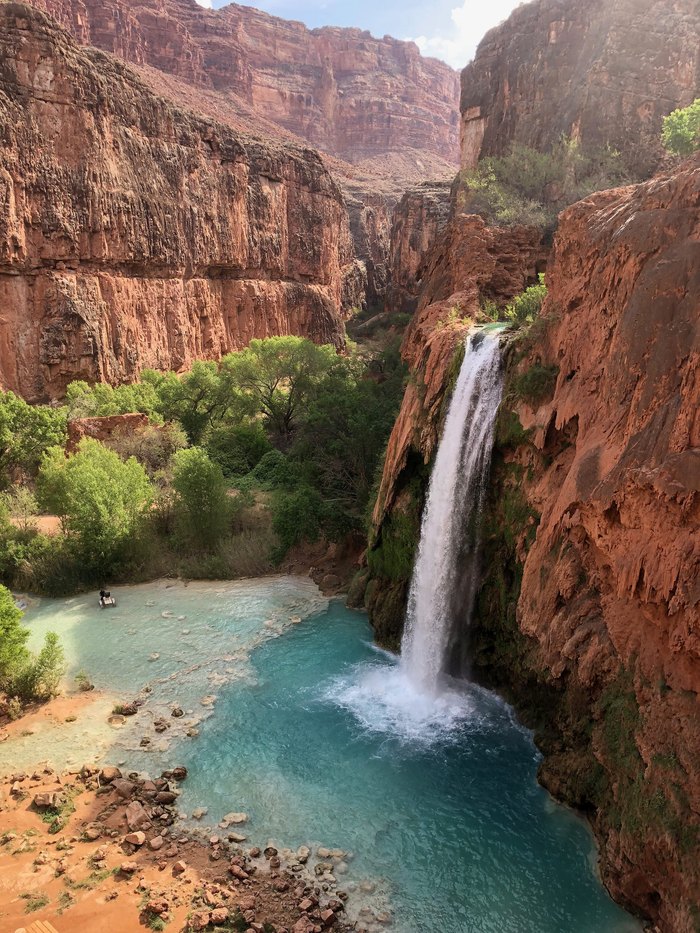 As with any hike into the Arizona wilderness, please be prepared with plenty of water, food, and shelter from the sun. Most waterfall hikes in Arizona require some kind of hiking permit in order to access the roads leading to the trailhead or to access the trails themselves. Each of the articles' links provided above should have ample information regarding permits and the best seasons in which to attempt accessing the waterfalls on this bucket list.
Looking for more of the best hikes in Arizona? You'll love the easy hikes to these six natural arches in Arizona.
How many have you already seen in person? We'd love to know!
OnlyInYourState may earn compensation through affiliate links in this article.
Best Hikes in Arizona
March 02, 2022
What are some awe-inspiring hiking trails near me? 
Well, naturally, this depends on where you're located! If you're in the Phoenix area, check out the amazing (but challenging) Piestewa Peak Summit Trail #300. It's just over two miles long and it's tough, but the incredible panoramic view of Phoenix from the top is worth every drop of sweat. If you prefer it a littler easier, check out Hole in the Rock Trail at Papago Park, which is just about a quarter-mile long and quite easy (but with amazing views you'll feel like you should have worked harder for). When in northern Arizona, hike the amazing Bell Rock Trail in Sedona, which is 0.8 miles long and fairly easy with epic red rock views. If you enjoy a challenge, try the awesome Hiline Trail, which is 8.4 miles long, difficult, and awesome. As for you southern Arizona folks, the trails at Saguaro National Park are to die for and we also love the Bear Canyon to Seven Falls Trail, which can be found inside Sabino Canyon.  
What are some of the best easy hikes in Arizona? 
Arizona is home to more than 3,000 trails, one-third of which are actually pretty easy. The best part about easy hikes in Arizona is that you'll feel like you've conquered the world at the end because the payoff for the vast majority of Arizona hikes – even the easy ones – is awesome views and amazing memories. A couple of our favorite easy hikes in Arizona include the epic Horseshoe Bend Trail, up near Page, which is one and a half miles long and leads to one of the desert Southwest's most iconic spots (you will have no doubt seen it in photos and on postcards before). Also, look into the Catalina Canyon Loop Trail, near Tucson, which is 2.3 miles long and features even more epic views (but in southern Arizona this time). Want more inspiration? Check out these awesome short and easy hikes in Arizona with awesome payoffs.