Here Are The 10 Most Dangerous Places In Arizona After Dark
Arizona is a beautiful place to live, but that doesn't necessarily mean it's perfect. Is Arizona dangerous, though? Unfortunately, like with any other place, Arizona does have its lesser-safe options. Let's take a look at the most dangerous cities and/or towns in the state, according to the crime statistics – spots you probably don't want to hang out in once it's dark. Here are some of the places to avoid in Arizona after dark (with updates following the release of the 2022 list, linked at the end of the article):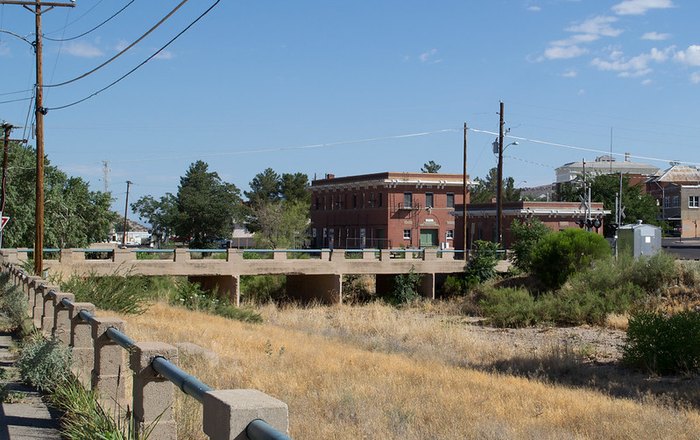 On the bright side, Arizonans are some of the nicest people you'll ever meet. Here are nine reasons why!
Where does your town rank in terms of safety? Is it one of the places to avoid in Arizona after dark?
OnlyInYourState may earn compensation through affiliate links in this article.
Most Dangerous Places in Arizona
December 19, 2021
What are some of the most dangerous towns in Arizona?  
Arizona is a relatively safe state, but that doesn't mean it isn't without its trouble spots. Some of the towns reported to have the highest crime rates include places like Coolidge, Glendale, and Show Low, as well as places like Page (which plenty of folks wouldn't even guess was on the list of "most dangerous" towns in Arizona). Tucson and Willcox are two more places you'll often find on "most dangerous" lists, though there are still places with much higher rates as well. Sure, Arizona isn't the safest – but it's also not the most dangerous, either, and it's important to remember than in many cases these towns and cities have their wonderful bits and pieces too, despite the reported crime rates. Interested in a listicle breakdown of the ten most dangerous towns in Arizona? Check this article out! Did your town make the list? Maybe you'll see some that will surprise you… but then again, maybe you won't. Guess you'll have to find out!  
What are the crime rates in Arizona like?  
Overall, Arizona ranks as #10 in the, statistically, most dangerous and "crime-ridden" states. Regionally, it comes in third after New Mexico and Nevada, and nationwide, it ranks at about the tenth-worst state in terms of property and violent crime. Of course, it's worth mentioning that those factors alone don't mean much; plenty of people live their entire lives in the Copper State and never find themselves a victim of any kind of crime even once (and if they do, it still tends to be fairly minor). Of course, Arizona, like many places, has its good areas and its rougher ones; as long as you know where to go and where to hang out, chances are you're going to be fine.  
OnlyInYourState may earn compensation through affiliate links in this article.