One Of The Oddest Geological Wonders Is Located Right Here In Arizona
Unique and twisted. That's not a way most people would describe nature's beauty but in Arizona and the desert Southwest, the landscape is anything but ordinary. We live in a land of mountains and canyons, meaning that finding unique geological formations isn't difficult. This geological wonder in Arizona, however, is something special.
This striking example lies in the arid landscape of the Colorado Plateau in Vermilion Cliffs National Monument.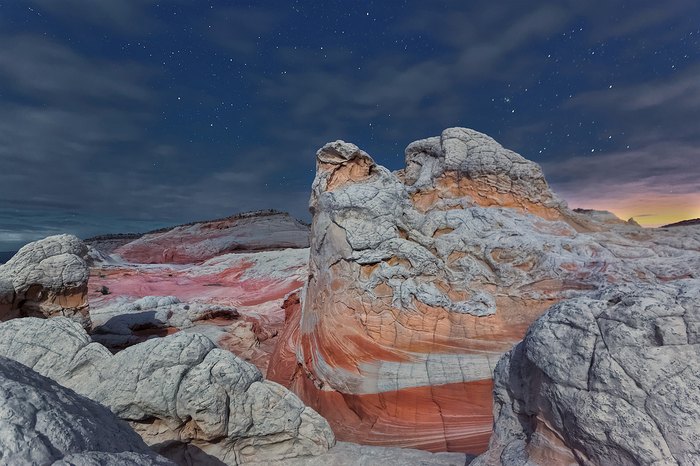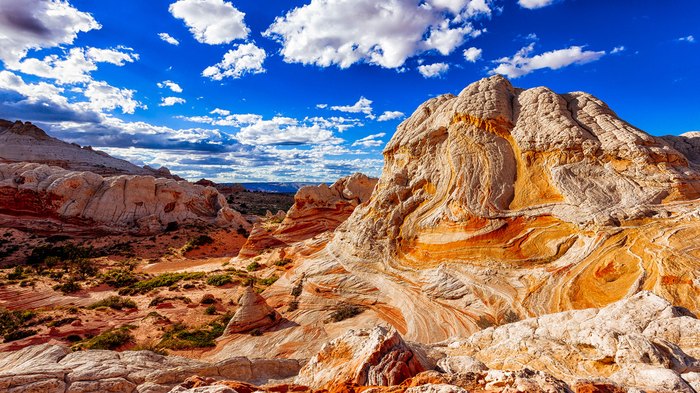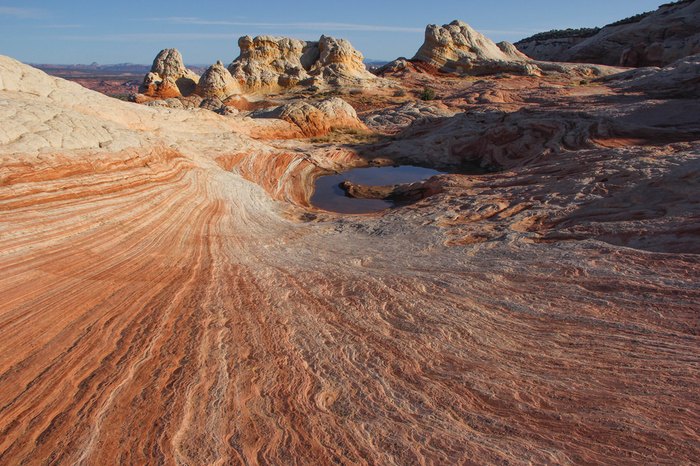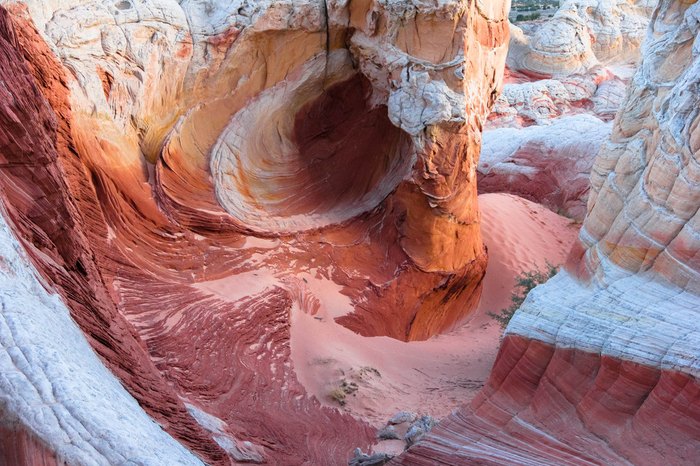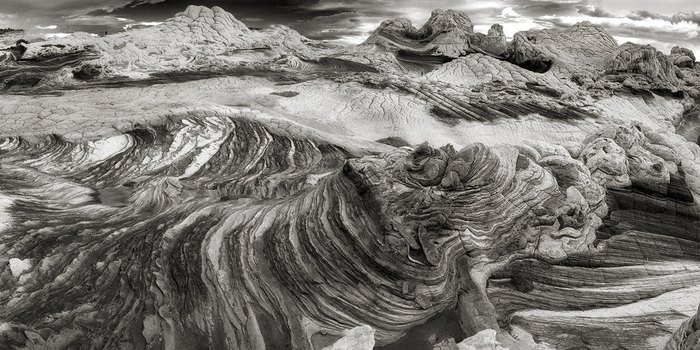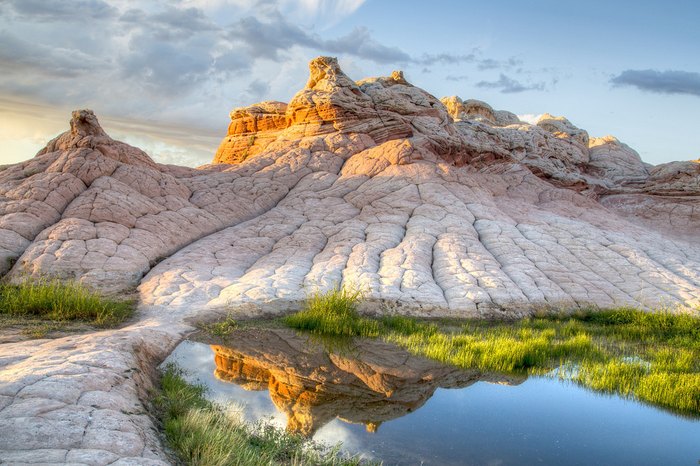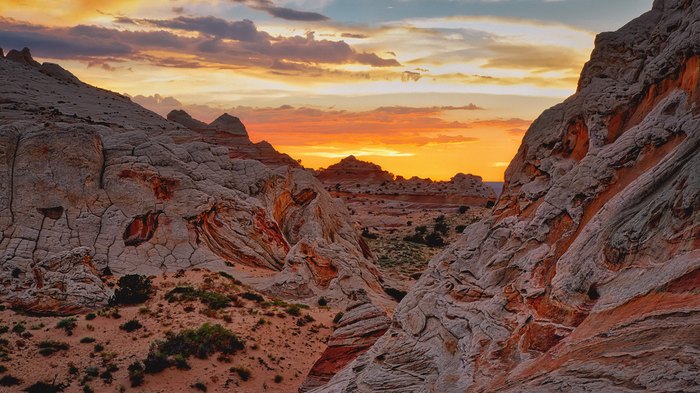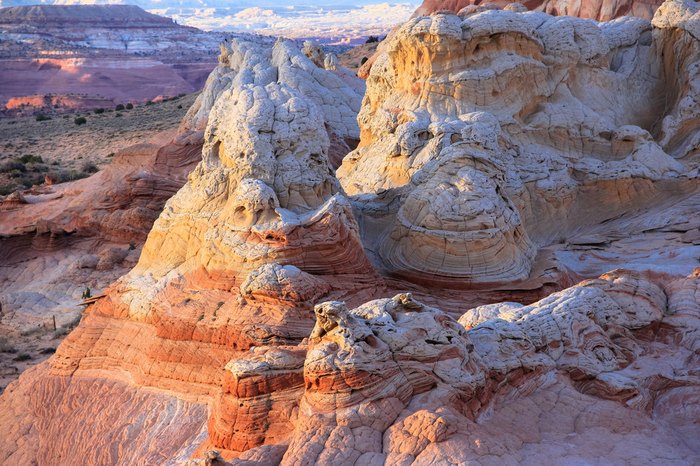 If you want to pay a visit to White Pocket and other geological formations at Vermilion Cliffs National Monument, you can visit this website for more details, which also compares this experience to The Wave.
Want to see another incredible geological wonder in Arizona? You don't have to look far from what we just saw! The Wave is also located at Vermilion Cliffs and you can read more about in The One Place In Arizona That Must Be Seen To Be Believed.
Address: Vermilion Cliffs National Monument, Marble Canyon, AZ 86036, USA
OnlyInYourState may earn compensation through affiliate links in this article.
Geological Wonder In Arizona
July 14, 2020
Are there any natural wonders in Arizona?
Arizona is full of impressive and incredible natural wonders. Beyond the obvious answer of the Grand Canyon, you'll find jaw-dropping places all over the state. Lesser-known spots like the Chiricahua National Monument are almost like something from another world. The hoodoos, or uniquely-shaped rock spires, are mesmerizing. Underground, places like the Kartchner Caverns are almost magical, with a variety of weird yet fascinating geological formations. Even within the Grand Canyon itself is hidden natural wonders that are impressive on their own, like Havasu Falls. The waters of the falls are vividly colored thanks to the rich minerals in the water. It makes an amazing contrast to the strikingly red rocky walls around it.
What one-of-a-kind destinations can I visit in Arizona?
There are many interesting things to see in Arizona that you won't find anywhere else. Antelope Canyon is definitely a notable one. The smooth, naturally-carved walls are well-loved by photographers for their unique appearance. They almost seem too perfect to be real, and yet they were naturally formed over thousands of years. You can visit the iconic Monument Valley in Arizona and see the famous Mittens, the name given to the buttes that tower over the surrounding landscape. For some man-made uniqueness, visit the Mystery Castle in Phoenix and learn about its fascinating story (and admire the wacky yet charming architecture).
Which state parks should I visit in Arizona?
After visiting White Pocket in Arizona, you can add some other parks to your bucket list that are worthy of a visit. For a lesser-known park, try the Little Painted Desert County Park near Winslow. The colorful badlands here are absolutely gorgeous and must be seen to be believed. The Window Rock Navajo Tribal Park is certainly memorable with its natural rock formation in the red canyons – a full circle, framing the sky like a window (hence the name). And for some true, uninterrupted desert beauty, check out Homolovi State Park for some peace and quiet.
Address: Vermilion Cliffs National Monument, Marble Canyon, AZ 86036, USA
OnlyInYourState may earn compensation through affiliate links in this article.